• ConorMcGregor • ExerciseAndFitness • FeaturedContent • Health • McGregorFAST
Clashes between McGregor and Nurmagomedov have resulted in memorable UFC matches, fan brawls, and arrests across a long and bitter rivalry. But despite their differences, both MMA icons have shared the same business acumen in putting their names to fitness apps that have the potential to become huge successes among an audience that's becoming increasingly aware of self-improvement. The disruption caused by the Coronavirus pandemic has directly affected how individuals manage their wellbeing. The rise of working from home and social distancing has freed up time for more widespread motivation towards getting in shape and as a result, an unprecedented...
---
• ClimateChange • FeaturedContent • Health • Meditation • Self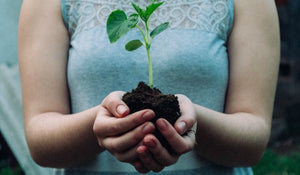 There's a lot of talk about climate change: sea level rises, migration, water shortages, resource wars, the rise of populism. There's not a lot of talk about solutions. I was reading the excellent publication Positive News and opening page reads: There is a negative bias in the press, and it is holding society back. While the media must report problems and hold power to account, we believe there is also a need for rigorous journalism about what's going right. Our reporting uncovers solutions to the world's challenges, engages people in society and boosts wellbeing, too. Positive news is a community...
---
• Health
All thoughts and opinions are my own. Staying active is so important for so many aspects of health. Exercise can have such a positive effect when it comes to heart health, maintaining a healthy weight and even stress relief.  While we know that staying active and moving is beneficial, current events are making staying active tougher for many families. We're going on a month of social distancing and while we do our best to keep active, some days it feels like our house can explode with all the energy that these kiddos have.  Gyms are closed, we're sheltered-in-place in our...
---
• Health
In fact, studies suggest running 10 miles a day is inferior to shorter sprints and other so-called High-Intensity Interval (HIIT) workouts. Research from the University of Western Ontario compared short and intense exercise to less-intense endurance cardio. One group of participants performed four to six 30-second all-out sprints, while the other group ran for 30 to 60 minutes at a brisk, but comfortable pace. Participants who sprinted burned more than twice as much body fat as distance runners. This is far from the only study to conclude that weight training and sprinting are more effective than running, especially when it comes to targeting...
---
• Health
There is a multitude of vitamins on the market for all ages that give our bodies a helping hand. They can help with keeping our immune systems healthy, giving us more energy and so much more. But as we age, our bodies' needs change. With so many options on the market, it can be hard to know what is right for you. Fear not, we have your back! Read on for 5 essential vitamins for women over 50. 1. Chinese Ginseng or Black Cohosh for Hot Flashes There are studies on black cohosh to see how it can help treat hot flashes...