• EarthDay • Eco • Natl • Products • SustainableGoods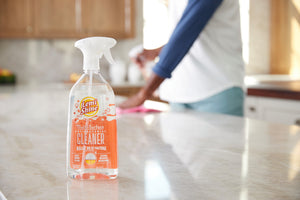 While minimalism may not be in the cards, it's easier than ever now to buy smart from eco-friendly and sustainable brands. From covet-worthy bags that are cruelty-free to goods made out of recycled water bottles, we uncovered forward-thinking products and gear that you can feel good investing in. Read on for our picks. Lemi Shine It doesn't have to cost a lot to get safe, effective cleaning products. Lemi Shine is made with plant-based ingredients, biodegradable formulas, powerful citric extracts and is free from bleach, ammonia, parabens, gluten and alcohol.  Available: Amazon, Walmart, Kroger and Target. Hello Bello Plant-Based Cleaning...
---
• Care • Eco • Health • LifeStyle • Women
Image by Pexels from Pixabay Whether it is the ingredients or the packaging used, skin care products can really go off the rails and end up taking quite a toll on the environment. Ingredients can be hard to break down, the manufacturing process can be wasteful, and they may not make use of biodegradable packaging. To help make your choices a little clearer cut and simple, we've gone ahead and put together a list of five recommended eco skin care products that not only address your skin care concerns, but do so in an environmentally-sound manner. Remove Dirt, Makeup, and...