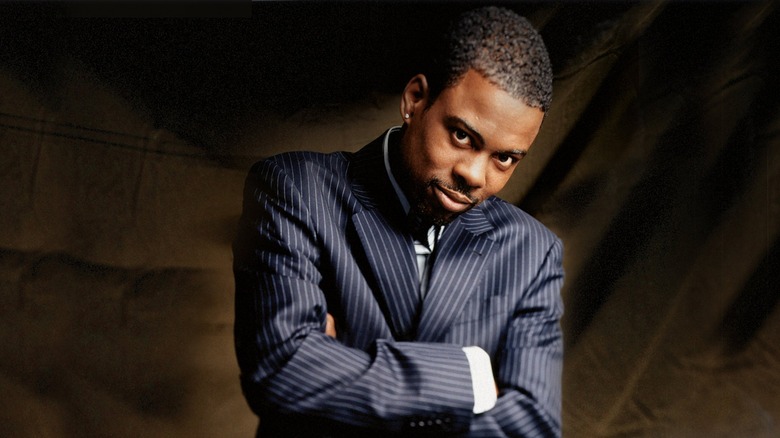 "The Chris Rock Show" was one of the edgiest, most uproarious variety shows on television. Powered by the pop cultural shockwave of his 1996 HBO stand-up special "Bring the Pain," Rock had attained the inconvenient-truth-telling stature of greats like Richard Pryor and George Carlin. He excoriated the white media for its condescending praise of the "well-spoken" Colin Powell and expressed hilarious disbelief that the crack-smoking Marion Barry could get re-elected Mayor of Washington D.C. (a bit that seems downright benign after the heinous, unrepentantly amoral Donald Trump's presidency). Suddenly, my mom knew that "salad tossing" was a prison euphemism for analingus.
HBO wisely snagged the comic for "The Chris Rock Show," which premiered on February 7, 1997, with the clear intent of pissing people off. His first guest was Johnnie Cochran nearing the end of his O.J. Simpson trial victory lap. I'll never forget Rock's reaction to the attorney's savvy quip that he prefers to defend "No Jays" instead of "O.J.s." He shot a clip where he went to the heavily Italian outer New York City borough of Howard Beach, and tried to drum up support for a street named after the recently deceased Tupac Shakur. There was a fake commercial for the Million Man Mint, which commemorated attendees like "Lil' Bit" and "The Brother in the Lime Green Suit," and even brought out Prince as his musical guest!
Working with head writer and co-producer Louis C.K., Rock filled a void left by the cancellation of "The Arsenio Hall Show." He brought a Black perspective to the late-night talk arena and gave voice to legit grievances that weren't being aired during Bill Clinton's second term. But on November 25, 2000, two weeks before the contentious 2000 presidential election was settled, he walked away from his show, and the void yawned anew.
Chris Rock's Big, Disappointing Hollywood Adventure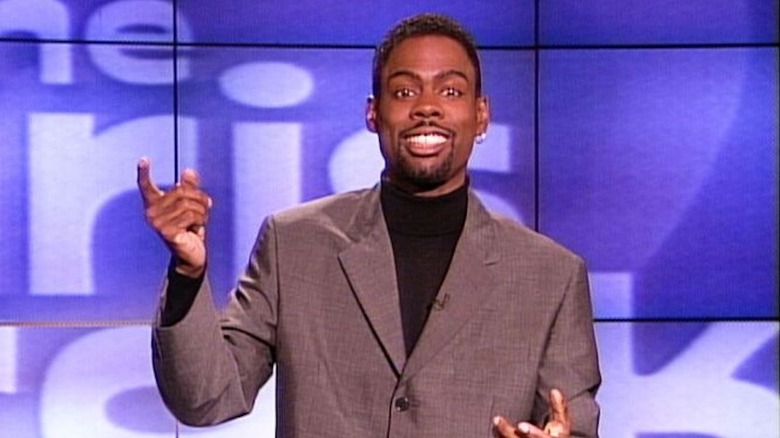 While late-night hosts like Jay Leno, David Letterman, and Conan O'Brien had zero interest in pursuing an acting career, Chris Rock was being actively wooed by Hollywood to bring his spiky sense of humor to the big screen. As the comedian told Oprah Winfrey in 2002, he was open to the studios' overtures, so, rather than half-assing the show, he up and quit. "Only if you're Oprah can you say, 'I will shoot between July and September,'" he said. "And let me tell you — if I'm ever Oprah, I'm going to say, 'Can we shoot for one hour a day?'"
While Rock was able to address the state of the world via his stand-up, there was an up-to-the-minute immediacy with "The Chris Rock Show" that he hated to surrender. Here's what else he had to say:
"It probably sounds crazy, but I may eventually go back to my show. I miss informing people and being an immediate part of the culture. I miss being able to do a whole piece on reparations. I miss the mix of having Adam Sandler on to sing some nasty song and then talking with Cornel West."
The Chris Rock Show Must Go Back On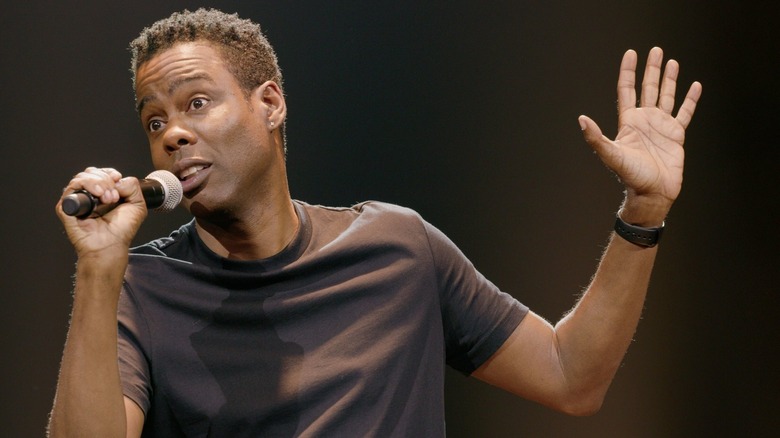 He never went back to the show, and has only filmed four stand-up specials since "Bring the Pain." His film career has been wildly uneven. Movies like "Down to Earth" and "Head of State" hewed too close to formula (though the latter's Greek chorus led by Nate Dogg was a masterstroke), while audiences flat-out rejected "Pootie Tang," in which Lance Crouther brought his incomprehensible, slang-spouting hero introduced on "The Chris Rock Show" to the big screen.
Rock has been out working on a new stand-up special in the wake of getting slapped by Will Smith at the Oscars, but I can't help but think he would've been well served by having a weekly outlet through which to work through the bizarre trauma — and overblown media firestorm — of that exchange. To the extent that the act merited a discourse, Rock could've adroitly addressed it and defused it over the course of a month. Instead, people are being carried along by the vicissitudes of conventional media wisdom. One day, Smith deserves the desert; the next day, he's suffered enough, and Rock is a villain for not forgiving him.
Rock is a brilliant comic. It could've been transcendent television to watch him work through the incident in real-time. Instead, almost a year later, that void is being filled by people with literally no skin in the game. His clarity and fearlessness are sorely missed. This is why his live stand-up special on Netflix, slated to air early this year, is my most anticipated event of 2023.
Read this next: The 95 Best Comedy Movies Ever
The post Why Chris Rock Decided To Move On From The Chris Rock Show appeared first on /Film.