As an original Real Housewives of Atlanta cast member, Sheree Whitfield has been entertaining reality TV fans for over a decade. One thing RHOA fans can always count on is Sheree looking as stylish as ever when she steps in front of the cameras. Here we take a look back at some of her best looks over the years.
Making Her Debut
When Real Housewives introduced the cast for their Atlanta series, Sheree stood out among the pack. She wasn't a woman who was going to hold her tongue. If she felt threatened, she would face down that threat with confidence, and the ability to read a fellow castmate down. That is exactly the persona that radiates off of her cast photoshoot outfit here. The sheer pink gown looks incredible against Sheree's body. She then tops it off with some capped heels, that are simple, yet refined.
She By Sheree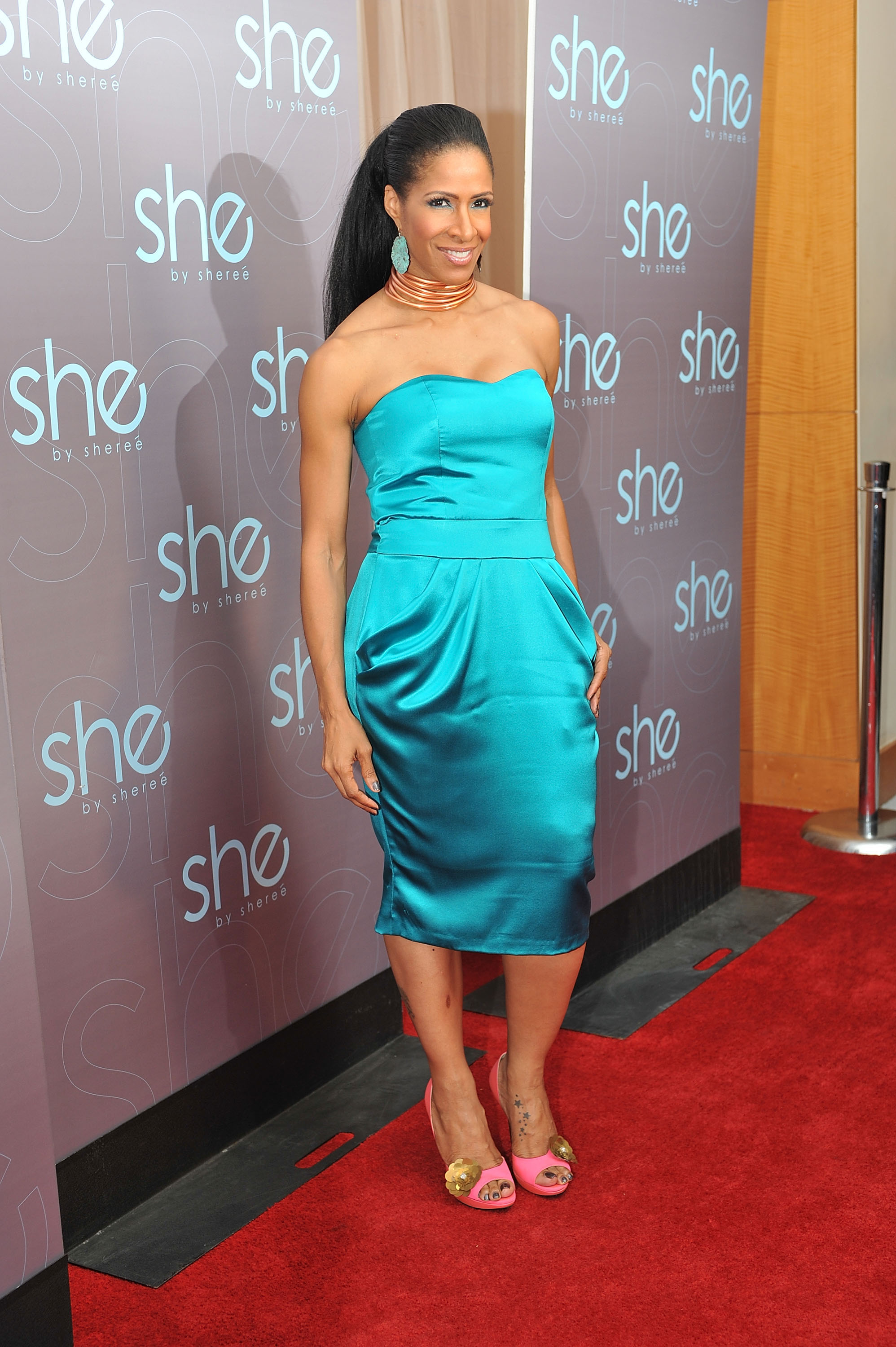 The first She by Sheree launch may not have gone the way the Real Housewives star had wanted. One thing that absolutely did work, however, was her outfit of choice. The turquoise shine of the dress combines with the large teal earrings to deliver one heck of a launch look. While not everybody would have chosen to complete the look with pink heels, they somehow work. Perhaps it's the way that Sheree carries herself. The golden floral additions to the shoes are the ideal cherry on top.
Who Gon Check This Boo?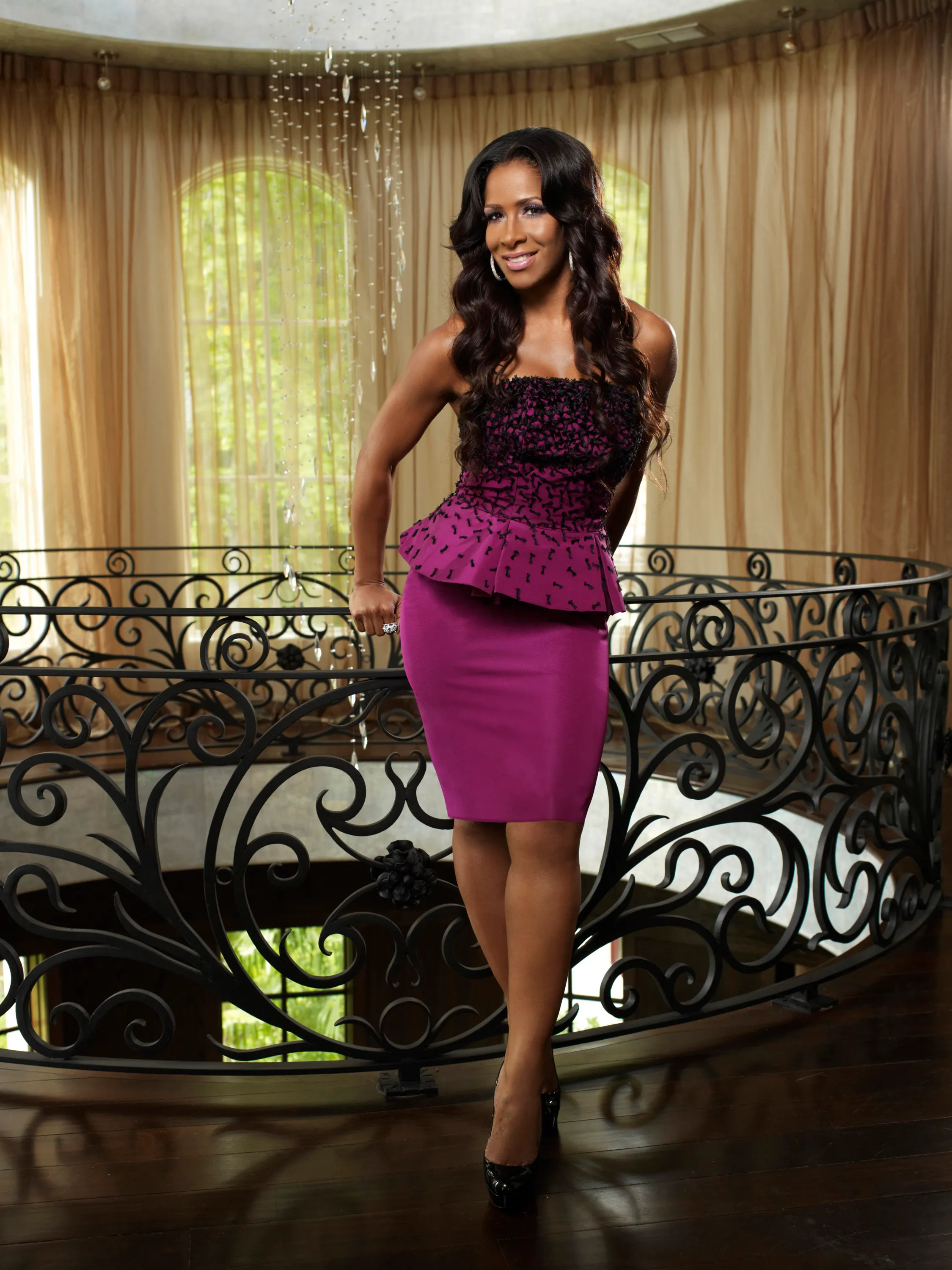 If there was a color made with Sheree in mind, it would have to be purple. She looks royal, radiant, and regal beyond all definitions in this outfit. Pictured here at the cast photo shoot for RHOA Season 3, it's clear that her confidence has grown by leaps and bounds. She was always sure of herself, but now she's all of that while allowing herself to be a little flirty and playful. The gorgeous hairstyle really adds the perfect finishing touches to one of Sheree's best looks of all time.
Oh, This Old Thing?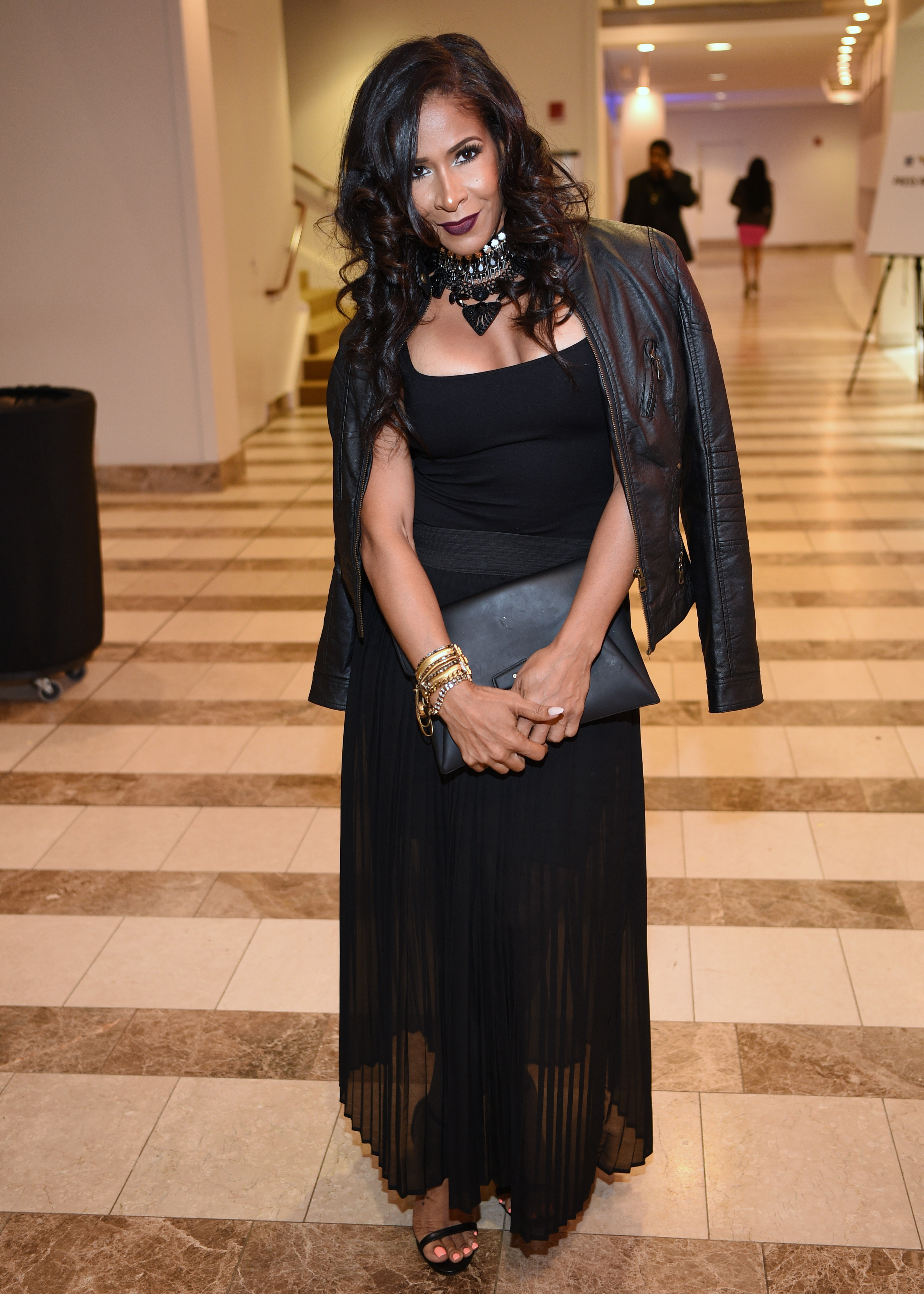 Sheree doesn't have to go over the top to make a lasting impression. This fashion statement is one she makes all in black, from the dress to the leather jacket and even the statement choker around her neck. Along with her dark lipstick, eyeshadow, and stunning hairstyle, she is a sight to behold. There are small injections of color that complete the look, including a light pink nail polish on the toes, and the golden accessories she wears on her right wrist.
Lovely In Lace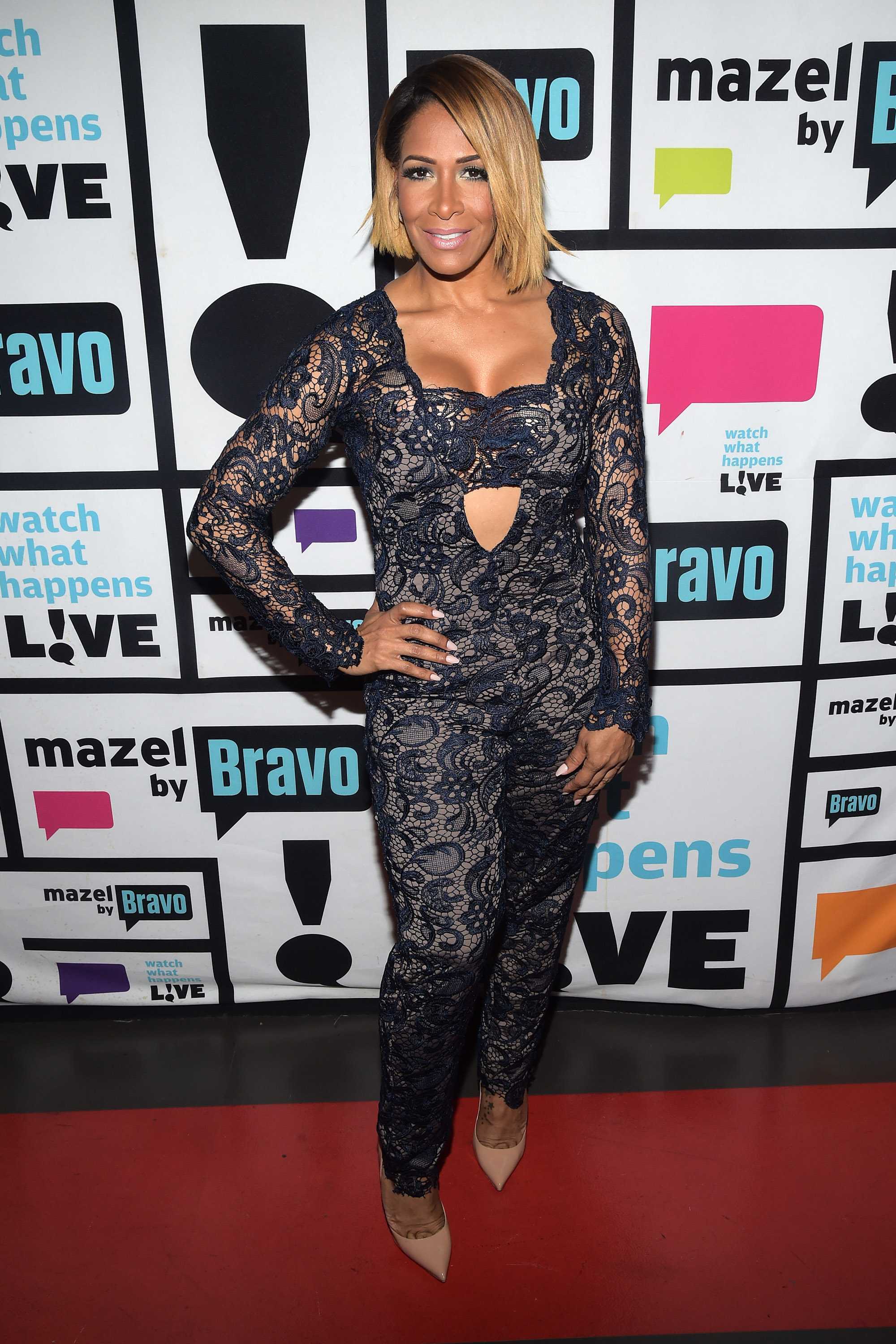 Sometimes you can show a little skin while maintaining class and dignity. That is exactly what Sheree has done with this look. Turning up to record an episode of Watch What Happens Live with host Andy Cohen, you can face some shady questions not only from the reunion moderator but from the viewers at home. You have to look good when you're coming back from their barbs, or you may have nothing left going for you at all! Sheree clearly got the memo. Nobody will try pulling a fast one on her when she looks this good!
Blue Bombshell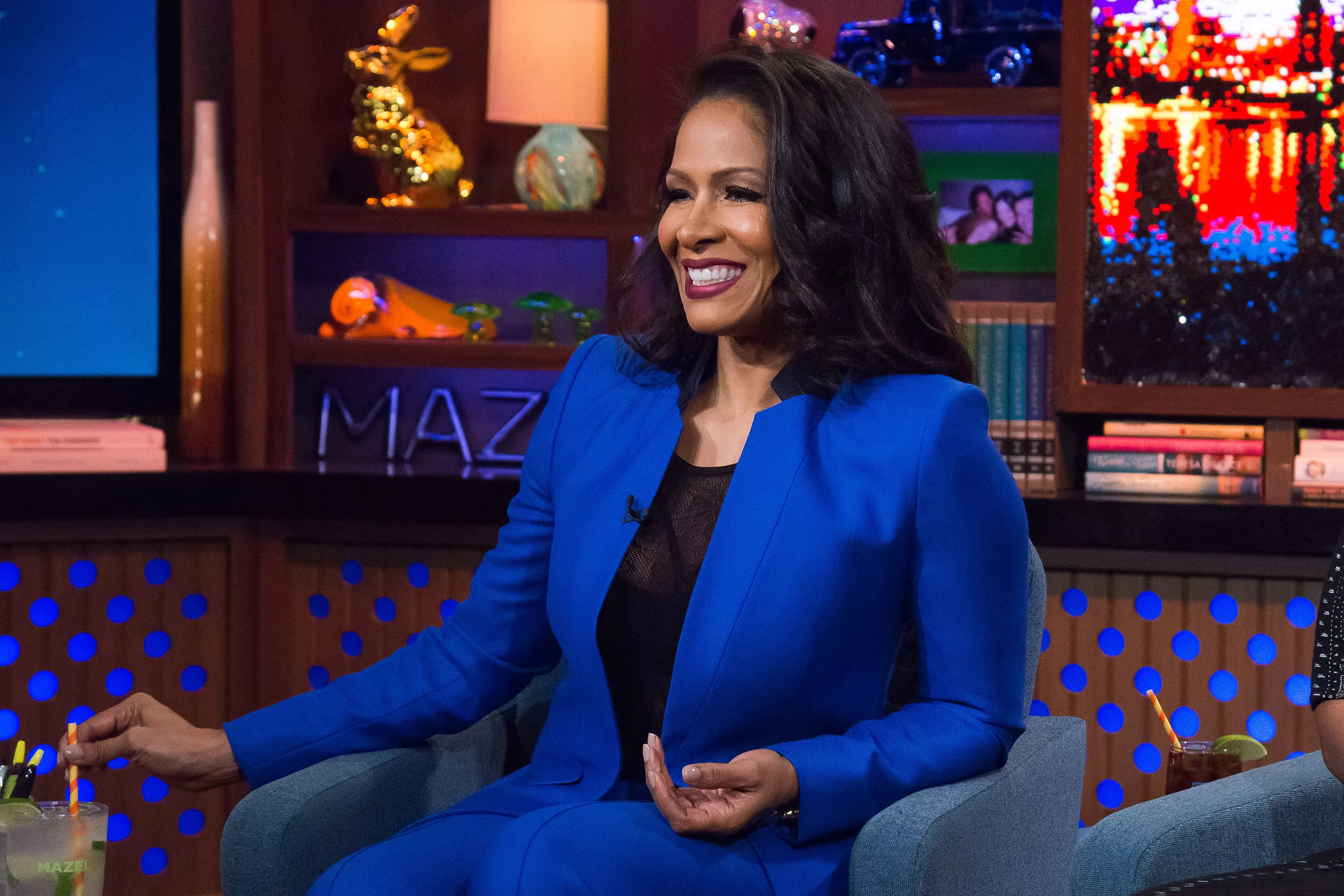 Looking like a boss lady may be tough for some Real Housewives, but it appears to be something that comes naturally to Sheree! This is a more classic look than many of the others we have seen the Atlanta native wear across the years. You would be forgiven for thinking she was heading into a business meeting rather than another taping for WWHL! Royal blue is yet another color that looks incredible on Sheree. Is there a shade she wouldn't suit? We doubt it!
Return To Reality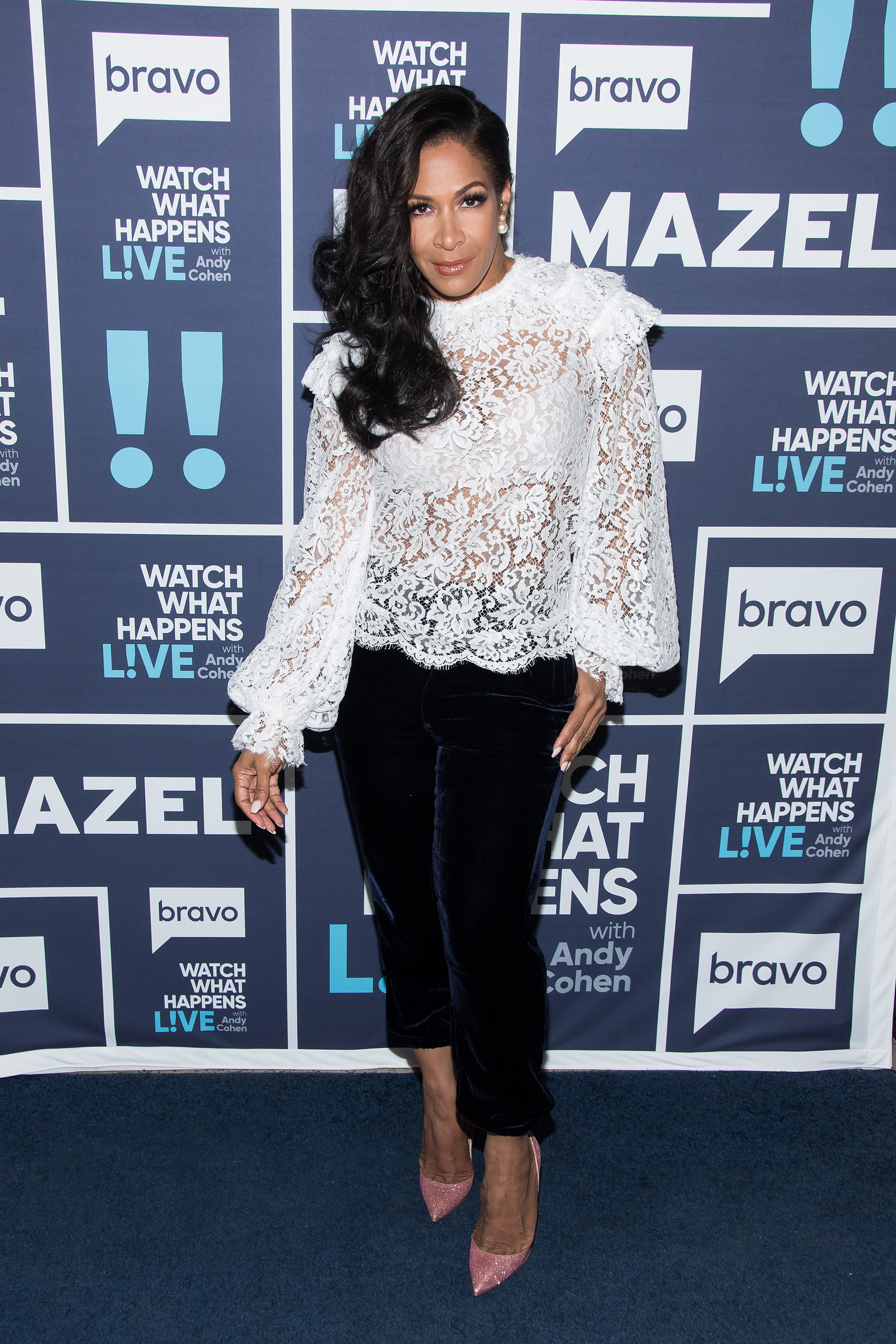 Sheree may have taken some time away from the reality TV cameras during RHOA's run, but that didn't mean she ever let her finger fall from the fashion pulse. After making a comeback to the show, Sheree was a firm fan-favorite who was booked on a whole bunch of Watch What Happens Live tapings, thanks to her rising popularity. In this episode in particular, Sheree wore a gorgeous white netted shirt, completing the look with black pants that appear to be velvet in their design. The sparkling pink heels finish off this beautiful ensemble.
Rock And Roll Ready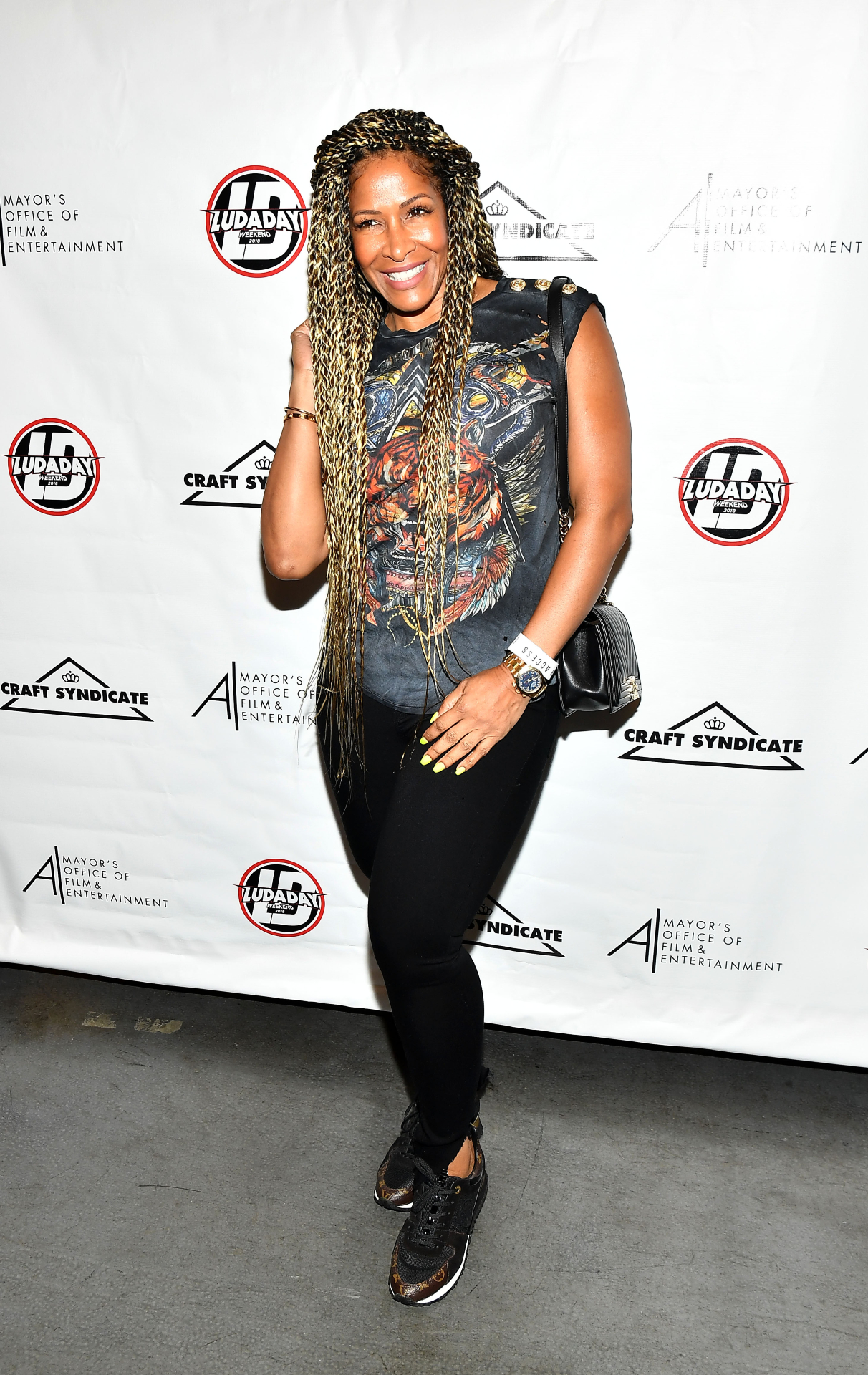 Keeping it casual at the 2018 LudaDay Weekend Game Night, Sheree looks as if she has just stepped off of the set of a rock and roll music video. She wears her hair in chunky braids, showcasing the fact that you can remain glamorous while going for something completely different from the fashion you have shown off in the past. Sheree of course brings in the boojie elements with those Louis Vuitton sneakers. Why not show off a little when you have the opportunity? More power to her!
Looking Peachy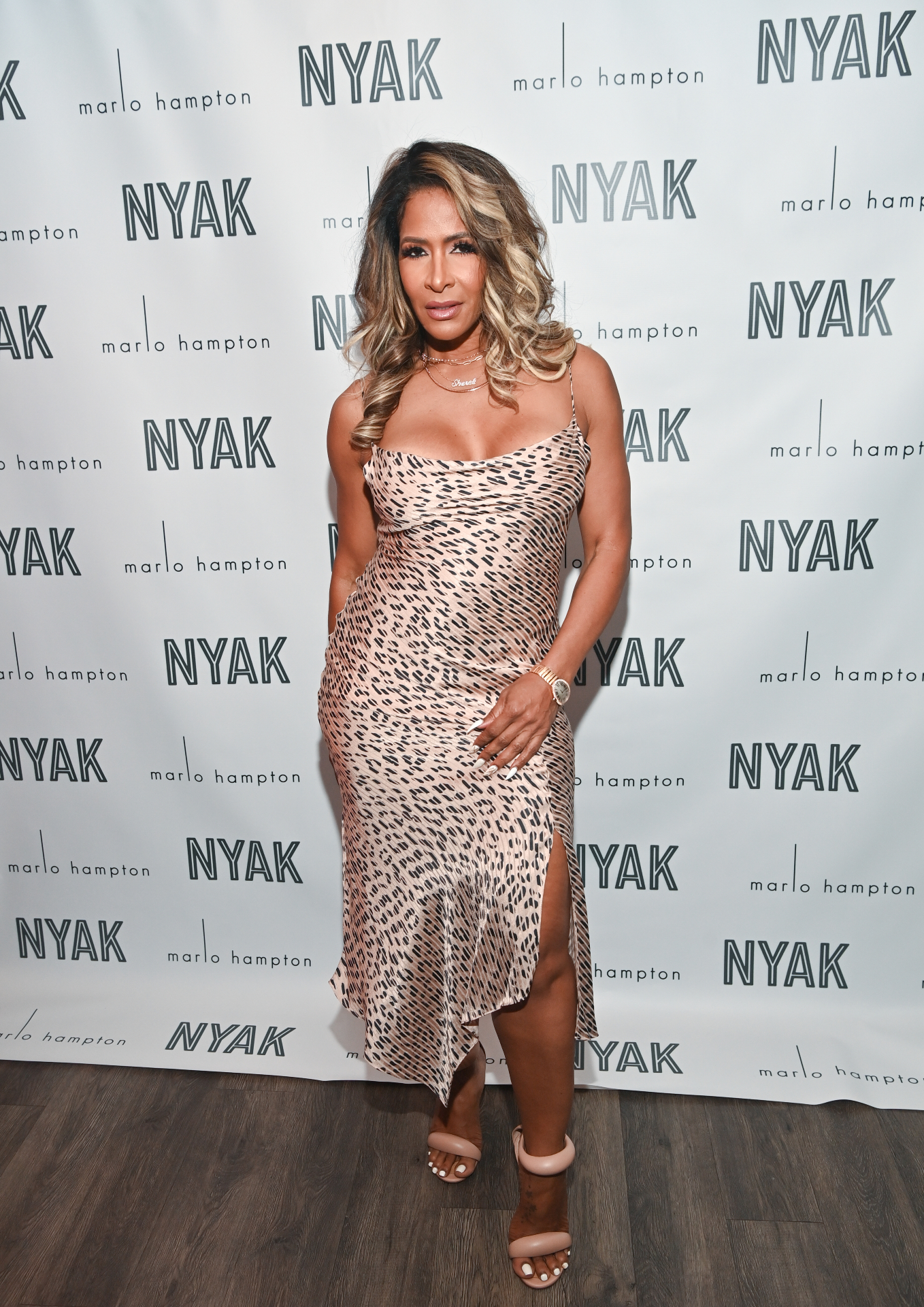 The peach tones woven throughout this stunning dress allowed Sheree to stand out among her celebrity pals at the "Posh Peach Dinner," in celebration of her friend and fellow castmate Marlo Hampton. It's a simple dress, but one that flows perfectly and allows for comfort. When you are a guest at an event of this type, which can go on for countless hours, comfort is key! As a veteran in this industry, Sheree probably knows that better than anybody. Stylish, classy, and dignified.
Victorious In Versace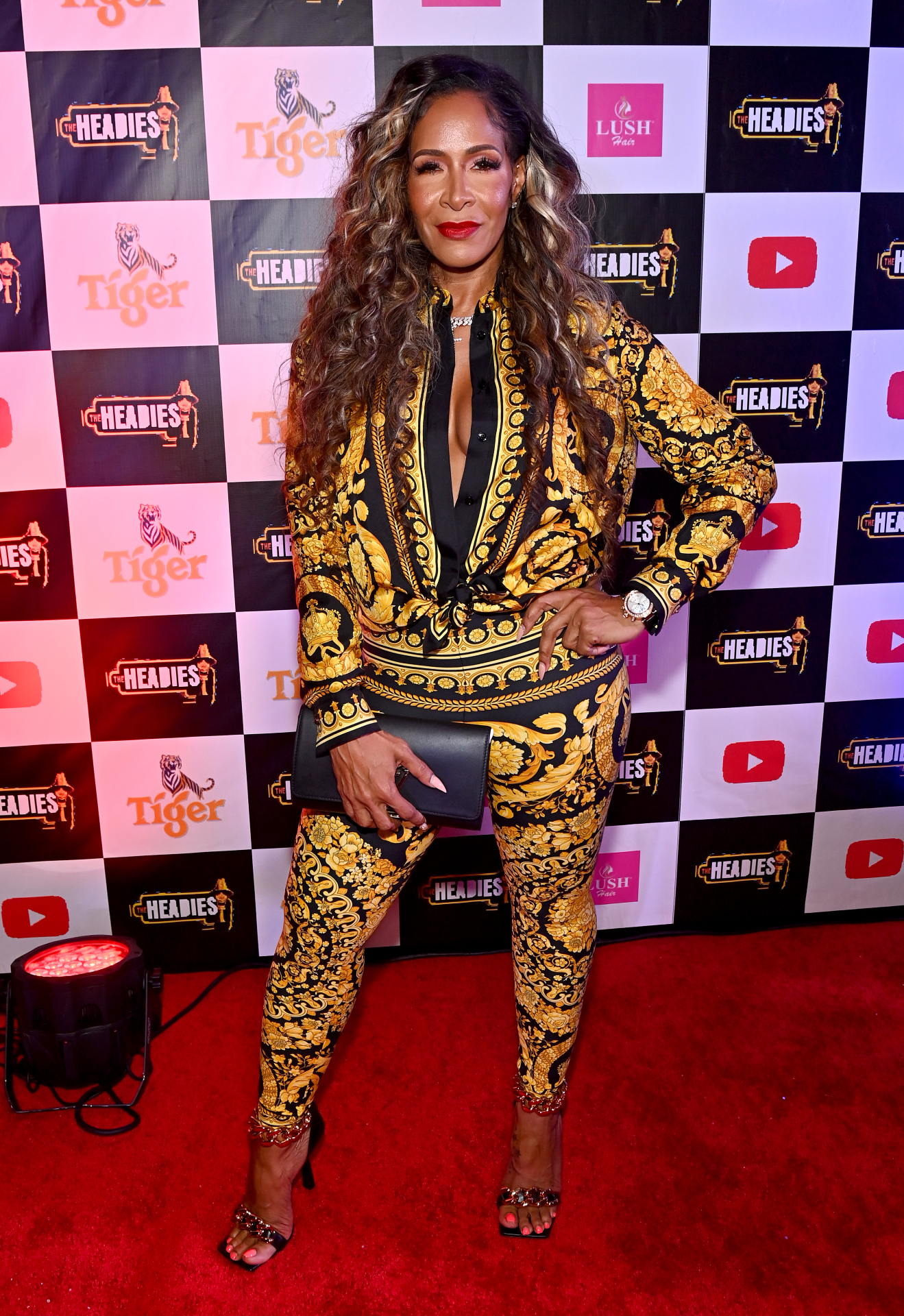 With She by Sheree now officially launched, Sheree is riding a huge wave of success. She has a fashion line that's talked about around the world, and she still entertains her millions of fans on the Real Housewives of Atlanta. Here she stunned on the red carpet in a gorgeous Versace jumpsuit, looking rich as the gold clings to every angle of her body. She completes the outfit with some simple but eye-catching heels and pink nail polish on the toes.
TELL US – WHAT ARE YOUR FAVORITE FASHION MOMENTS FROM SHEREE? IS SHE ATLANTA'S MOST FASHIONABLE HOUSEWIFE?
[Photo Credit: Derek White/Bravo via Getty Images]
The post Sheree Whitfield's Best Looks Over The Years appeared first on Reality Tea.