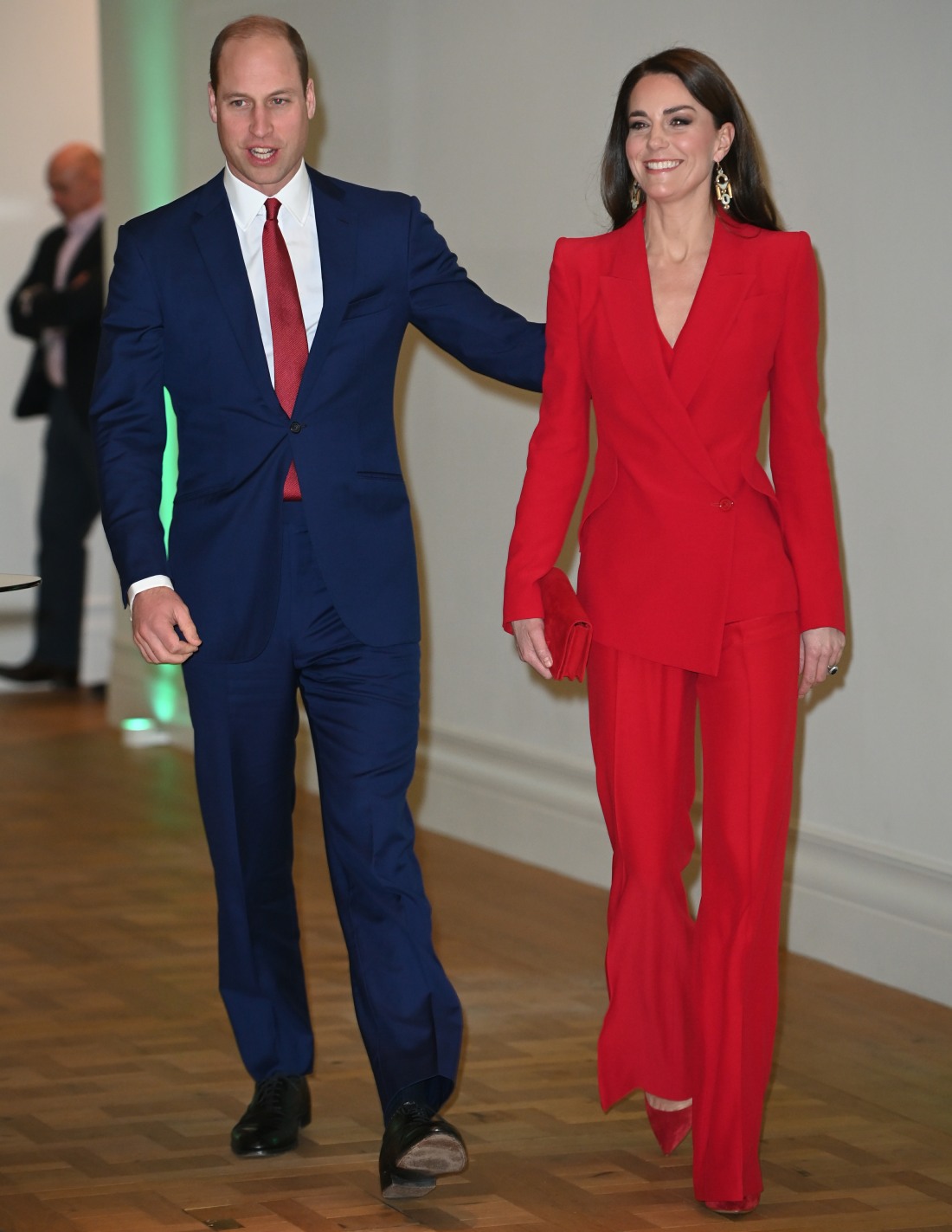 I kept waiting for the Princess of Wales to actually, you know, launch her big new keen awareness campaign during the day on Monday. She did not. Probably because she was getting her wiglet conditioned and some fresh Bo, all to make a glitzy appearance at the BAFTA headquarters in London on Monday evening. You might think "wait, what's happening at BAFTA?" This was the launch event for Shaping Us, yet another "the early years are important y'all" awareness-raising campaign. It has nothing to do with BAFTA. The reason they got to use the space is because William is BAFTA president and the Royal Foundation employs the former BAFTA CEO Amanda Berry (who was also there last night). This was Berry and Peg placating Kate and making her feel embiggened for her big "launch."
Kate looked nice, honestly. I've been saying that since she got the upgraded POW title, her wigs have been painfully bad. Like, it looks like she isn't even taking proper care of them and she just plops them on the back of her head with no blending. But last night, someone did her hair and makeup. She looked better. Her suit is Alexander McQueen and the cut and style is very reminiscent of a suit worn by Meghan in her Variety photoshoot last year. Plus, Meghan wore all-red when she spoke at One Young World in Manchester last September. Yet another big moment for Kate's Meghan moodboard. Kate's earrings are by Chalk, and they've a repeat.
Kate was in rare form, if these photos are any indication. William was paying attention to her and he put his hand on her back, and everyone was admiring her fire-engine red suit. She's like a little kid trying to get attention. Early Years, heal thyself.
Her speech… it isn't even a word salad. It's just a collection of nothingness.
"Move over Meg" are u not embarrassed pic.twitter.com/Rsu0sHS7ZT

— Kaiser@Celebitchy (@KaiseratCB) January 31, 2023