Modern is an extremely fluid term; unlike many other terms, it is not timeless. Modern refers to the here-and-now, to the moment. While modern kitchens may be considered revolutionary, grey Shaker cabinets are still considered a stylish, yet timeless addition.
Why Grey?
Grey is an extremely versatile color, matching both dark and light shades of potential kitchen decorations. There are many shades of grey available, including tinted ones that can better suit brighter or darker kitchens within any color scheme.
By using one aspect, the cabinets, grey wont feel as depressing or dull as it can be. It highlights the brighter colors and adds depth to darker tones in the color palette.
Why Shaker Cabinets?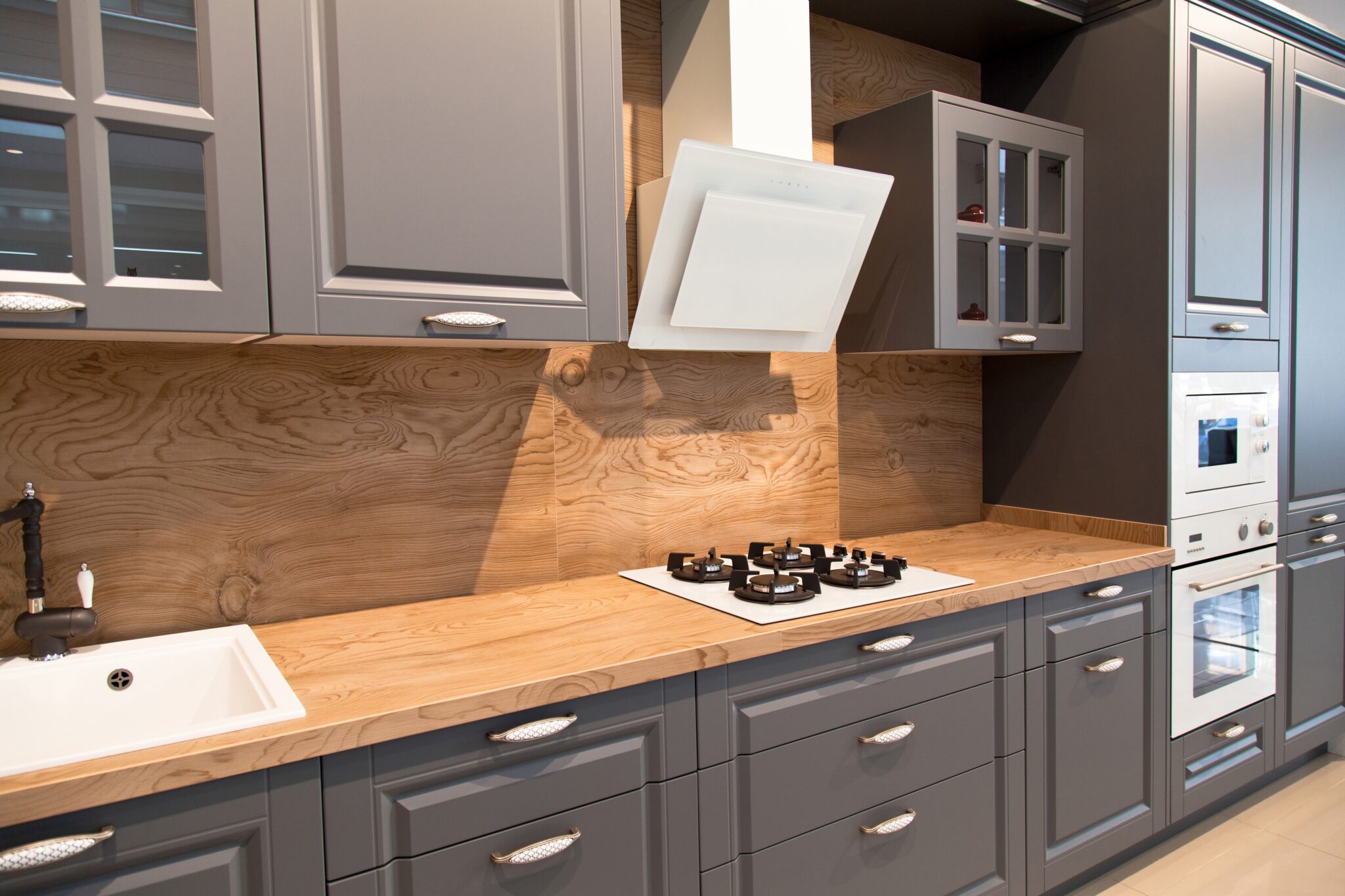 Grey Shaker cabinets are a simple design from early American settlers. The design aesthetic that these settlers created many generations ago is still trendy. Shaker furniture includes tables and chairs that would match perfectly in any kitchen with Shaker cabinets.
With a basic design focusing on the essentials, Shaker cabinets are beautiful, sleek, and give the room a grace like no other cabinet ever could.
Timeless in Style
Anyone redecorating a kitchen often gravitates towards a Shaker cabinet unknowingly. This is because a decades-old kitchen using Shaker cabinets, and other paraphernalia, can look just as modern, inviting, and appealing as a brand new kitchen in any magazine.

Shaker cabinets are made of durable wood and are of a simple framed cabinet style. The simplicity of shaker cabinets allows for other features of the kitchen to pop. Whether it be appliances, light fixtures, or decorative stools.
Still Modern
Even though Shaker Cabinets are timeless, they still give off a modern feeling. The clean lines in these cabinets work well with most modern touches such as appliances, modern artwork, and many other choices, including furniture.
As an added benefit, shaker cabinets are not as stark as other modern choices. They still hold structure and clean design. This leaves the kitchen with traditional cabinets that dont feel too rustic in style.
Lighter On the Budget
Whether its a simple renovation or building of a brand new kitchen, the cost of such a project can add up fast. Fortunately, buying Shaker cabinets means there will be more money left to go around.
This is because Shaker cabinets require less fancy millwork. The majority of shaker cabinets are RTA kitchen cabinets (ready to assemble cabinets). This means these cabinets are unassembled but simple to assemble. Even modest cabinets can cost a pretty penny, but with these, youll get a pleasing and versatile design on sturdy craftsmanship that will last.
The Flexibility of Wood
Wood is always going to be a popular and refined choice of style. Yes, Shaker cabinets can be made out of other materials, but the majority of these are made from wood. Plus, wood is easy to clean, has a classic feel, and can provide the necessary texture or warmth thatll make the decor stand out.
There are also a variety of woods, each with a unique grain pattern that varies from tight lines to looser and wider ones. Cabinets can be made from standard wood such as Cherry, Mahogany, or oak, but cabinets can be made from more exotic woods like Ash, Beech, or Rubberwood.
Why Grey Shaker Cabinets?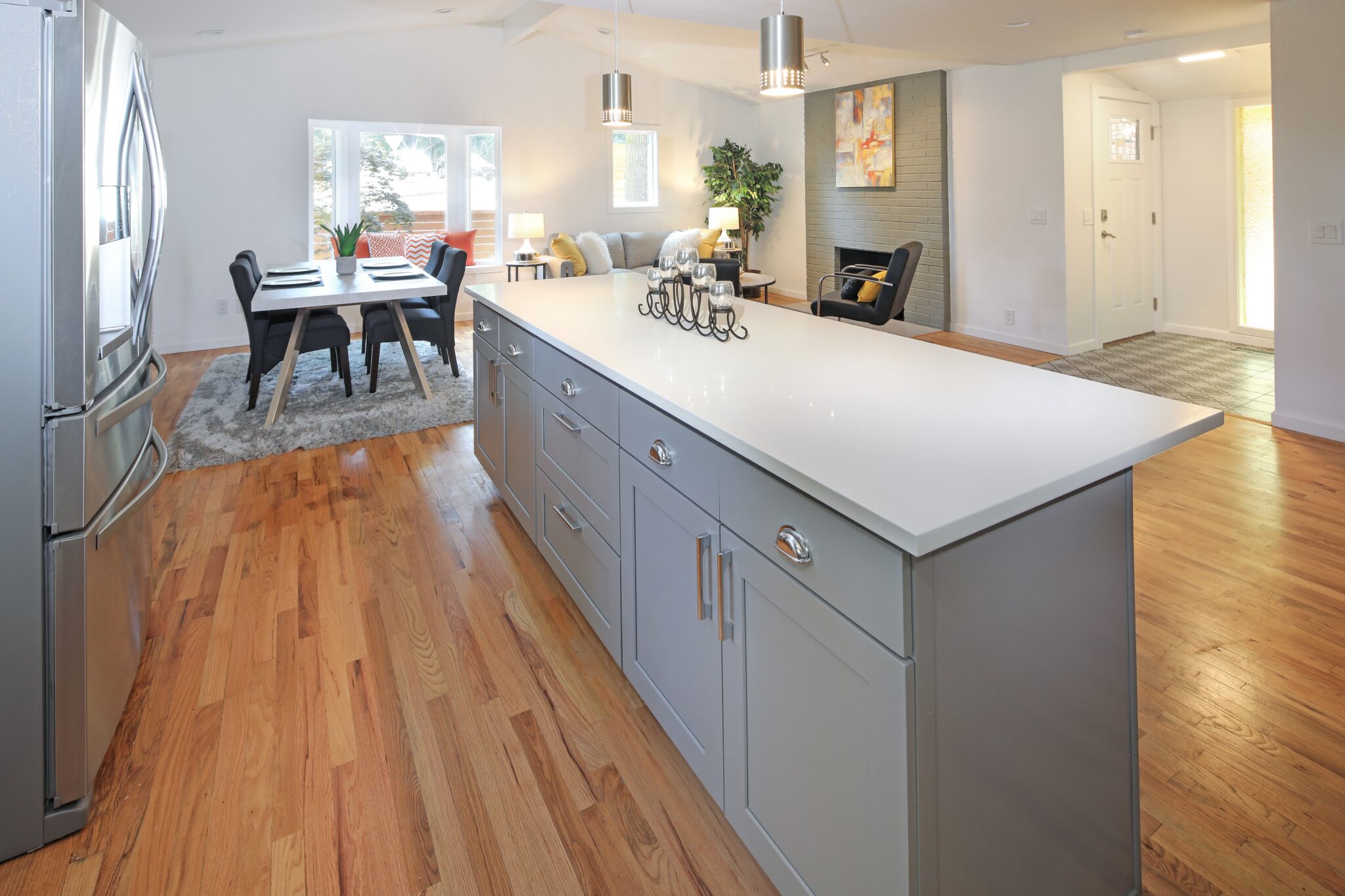 As mentioned earlier, grey is a versatile color, and it matches perfectly with the versatility of a Shaker cabinet. Combining both of these popular choices creates the perfect combination. Having grey Shaker cabinets in the kitchen will make any color palette pop.
As Simple as That
Yes, Shaker cabinets are simple but thats what makes them a timeless, elegant, and iconic addition to any kitchen. Its the very reason why grey shaker cabinets are so popular when choosing to redecorate or build a modern kitchen. They have the simplicity and elegance that will withstand the test of time.
Grey works on almost any color palette and the wooden design itself fits with most modern appliances and themes.

The post Importance of Grey Shaker Cabinets appeared first on Best Online Cabinets.