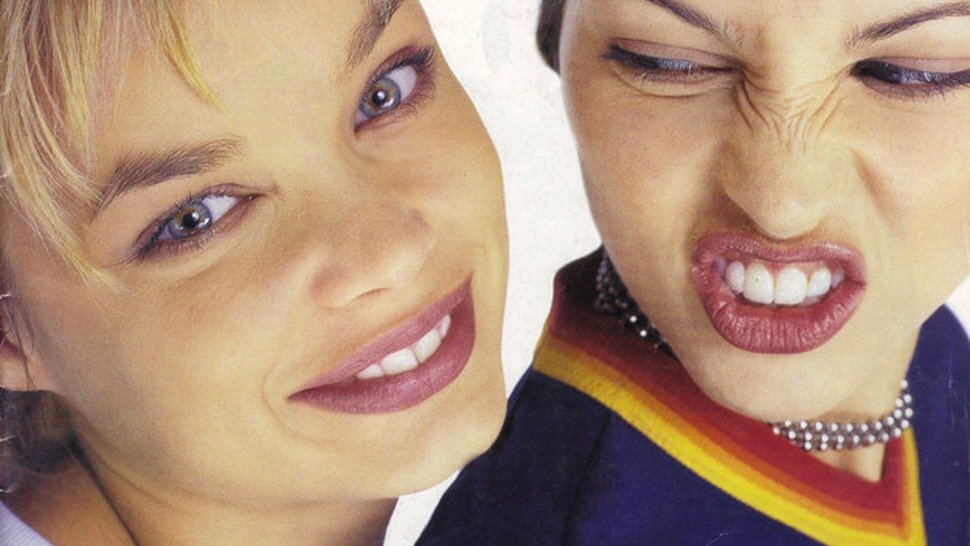 image: dEliA*s
One of the most heavily-used terms over the past decade in certain circles? Retail apocalypse. The large-scale retail trend which has seen waves of bankruptcy filings and retail closures across the U.S., largely since 2010 has claimed Payless, dEliA*s, the Limited, and Wet Seal as casualties, among many others, with analysts pointing to everything from falling foot traffic in malls in light of a rise in e-commerce and the all-encompassing (and still expanding) reach of the $1 trillion behemoth that is Amazon, in particular, to evolving consumption patterns, which see the coveted millennial and Gen-Z demographics seeking out and spending on experiences rather than purely material things.
The reason for the growing number of empty storefronts and deserted malls, as well as the long list of retail bankruptcies isnt as simple as Amazon.com Inc. taking market share or twenty-somethings spending more on experiences than things, according to Bloomberg. In reality, The root cause is that many of these long-standing chains are overloaded with debtoften from leveraged buyouts led by private equity firms.
Bloomberg notes that there are billions [of dollars] in borrowings on the balance sheets of troubled retailers, and sustaining that load is only going to become hardereven for healthy chains.
As for what retailers filed for bankruptcy over the past 10 years, here is a (long) list
October 2019 Destination Maternity
Citing nearly $245 million in debt, Destination Maternity and its various maternity brands, including its eponymous label, A Pea in the Pod, and Motherhood Maternity.
Now: The company was acquired by Marquee Brands, which says the deal will diversify its Womens Fashion division and add scale to its directly managed e-commerce platform.
September 2019 Forever 21
After months of growing speculation, Forever 21 filed for Chapter 11 bankruptcy protection on September 29. The 35-year old retailer which helped pioneer the early wave of fast fashion, bringing trendy, runway-inspired garments and accessories to consumers for cheap said the restructuring will allow it to focus on the profitable core part of its operations, while closing to 178 of its 800 existing outposts, including some across the U.S. and most of its stores in Asia and Europe.
Now: Forever 21 is expected toclose 200 stores, with CNN reporting that it will exit most international markets, including Asia, Europe and Canada, and will focus on the U.S., Mexico and Latin America.
August 2019 Barneys New York (Round 2)
In light of increasing speculation, upscale department store Barneys filed for Chapter 11 bankruptcy on August 6 in the U.S. Bankruptcy Court for the Southern District of New York, and put itself up for sale after facing soaring rents and failing in its earlier attempts to find a buyer for the cash-strapped retailer,per Reuters. The New York-headquartered chain secured $75 million in new financing from affiliates of Hilco Global and the Gordon Brothers Group to help it keep operating as it navigates the bankruptcy court, but says it will shutter 15 of its current locations, including those in Chicago, Las Vegas and Seattle, along with five smaller concept stores and seven Barneys Warehouse locations.
Now: The assets of Barneys, which listed assets and liabilities in the range of $100 million to $500 million, were purchased by Authentic Brands for $271 million in October.
August 2019 Avenue
Plus-size clothing brand Avenue initially filed for Chapter 11 protection August, but converted its filing to Chapter 7in November.
Now: Reuters reported in October that the retailer received final bankruptcy court approval to close its remaining stores so it may squeeze as much value as possible from sales of its inventory for its creditors.
July 2019 Charming Charlie(Round 2)
After first filing for bankruptcy in December 2017, Charming Charlie filed against in July 2019, saying that it would close all of its 261 stores in 38 states. The retailer closed about 100 stores during its previous bankruptcy, which ended in April 2018.
Now: In September 2019, the companys assets, namely its intellectual property, wassold for $1.125 milliontoreal estate investment firm, CJS Group LP.
July 2019 Sonia Rykiel
Sonia Rykiel has been forced into liquidation, following a decision from a Paris commercial court. Despite a string of extended deadlines during which time the court received bids for the brand, whose eponymous founder died in 2017, came up short after entering into receivership the French equivalent of Chapter 11 bankruptcy protection in the U.S. this spring. In April, First Heritage Brands, Sonia Rykiels parent company, sought court protection against creditors during its search for new ownership, which ultimately never came into fruition.
Now: As of July 2019, the court had rejected a single unnamed bidder, and following a layoffs and store closures earlier this year, including in the U.S., required that the brand liquidate its existing operations entirely.
April 2019 Roberto Cavalli
Roberto Cavalli filed for Chapter 7 bankruptcy protection in a New York court to protect it from more than 200 outstanding creditors as it liquidates its U.S. arm. According to its filing, which is dated April 4, 2019, Cavalli states, Due to severe liquidity constraints, the company is unable to pay its debts, including ordinary operating expenses, as they come due.
The American arm of the Italian design house recentlyclosed all U.S. stores and is preparing to liquidate its North American operations,while its European activities are slated to continue as usual.
Now: An Italian court approved the sale of troubled Italian fashion group Roberto Cavalli to real estate developer Damac in July 2019. Dubai-based Damac has acquired 100 percent of Roberto Cavalli SpA. for an undisclosed amount.
March 2019 Pretty Green
Pretty Green, the fashion retailer founded by the former Oasis frontman Liam Gallagher, has been placed into administration, which is loosely equivalent to the U.S. Chapter 11 bankruptcy proceedings. According to the Guardian, reps for the brand say they hope to find a buyer to save the business, which was founded by Gallagher in 2009.Pretty Green, which has 12 standalone stores, 40 concessions and a wholesale business, " will continue trading until further notice.
Now: In April 2019, Pretty Green was purchased byJD Sports, which will keep the brands flagship store in Manchester open, but close its 11 other stores and 33 House of Fraser concessions.
March 2019 Diesel USA
The American arm of Italian apparel brand Diesel filed for Chapter 11 bankruptcy protection from creditors. Its privately-held Breganze-based parent company, which was founded by Adriano Goldschmied and Renzo Rosso in 1978, is not part of the filing.
Diesel USAs Chief Restructuring Officer Mark Samson told Reuters that Diesel USA has no plans to close, but intends to exit some of its 28 stores. Moreover, he said the company's three-year business plan contemplates focusing on more profitable stores, improving its product lines and working with social media "influencers" to attract Millennials, "Generation Z" and other new customers.
Now: A Delaware bankruptcy court approved Diesel USAs first reorganization plan in April 2019.
February 2019 Charlotte Russe
Charlotte Russe filed for Chapter 11 bankruptcy protection over the weekend and revealed plans to close almost 100 stores in malls across the country. The teenage-focused apparel company, which was founded in 1975 in San Diego, California, said it will use the bankruptcy proceedings to sell its certain assets and that it's received a commitment of $50 million in financing, according to a press release.
Now:After liquidating its brick-and-mortar business beginning in March 2019, Charlotte Russe announced in June 2019 that it would open 5 stores in the U.S.
February 2019 Payless, Inc. (Round 2)
After first filing for bankruptcy in April 2017, Payless filed for Chapter 11 protection again, and revealed that it would shutter its domestic business. Payless had too much debt, too many stores, and too much corporate overhead when it emerged from the earlier bankruptcy, according to Stephen Marotta, who was named as the company's chief restructuring officer to prepare for the bankruptcy, according to CNN.
Now: All of Payless stores in the U.S. and Canada and its e-commerce site were closed by June 2019. Its nearly 800 stores outside of the U.S., including in Latin America, remain in operation.
November 2018 Davids Bridal
Davids Bridal Inc. has filed for Chapter 11 bankruptcyin U.S. Bankruptcy Court in Delaware, citing $500 million in debut, compared to its $100 million-plus in assets. According to Bloomberg, The court-supervised restructuring allows the business to keep operating, and thus avoid the calamitous and sometimes tearful impact on brides that often accompanies the collapse of wedding retailers.
Now: As of mid-January 2019, the bridal retailer announced that it had emerged from Chapter 11 bankruptcy and is poised for long-term growth. The Pennsylvania-based company confirmed that it has successfully completed its financial restructuring without closing any of its 300 stores. According to Chron.com, The company said it planned to lure back customers by offering more affordable dresses in a wider assortment of sizes, both in-store and online. The retailer also said it would host special events with top wedding experts at its stores nationwide to help brides plan their weddings.
June 2018 J. Mendel
New York-based brand J.Mendel, which has been in and out of court over the past year battling over outstanding bills,filed for Chapter 11 protection in U.S. bankruptcy court in New York.Restructuring the companys debts will allow J.Mendel to face the current challenging luxury retail environment, and I am confident that this will allow the company to move forward with renewed financial stability, allowing us to focus on crafting the best designs for our devoted clientele, said John Georgiades of Stallion Inc., J.Mendels controlling investor.
Now: The brand remains in business, stocking its wares at Bergdorf Goodman,
May 2018 Carven
Carven and its parent company, Socit Branger, have filed a voluntary petition with the Commercial Court in Paris in a preceding that mirrors Chapter 11 bankruptcy, in order to remain in business, while it reorganizes and establishes a plan to pay off its creditors.
As a result of its filing in French court, Carven has been put into receivership, a legal proceeding in which companies are placed into the responsibility of a legally-appointed individual, who acts as custodian of its assets and/or business operations.Carven is looking for a buyer.
Now: In October 2018,Shanghai-based Icicle Fashion Group, a high-end retailer little known outside China, revealed that it bought French couture house Carven out of bankruptcy and said it plans to relaunch the brand.
May 2018 Rockport Group
Footwear group Rockport has filed for Chapter 11 protection.Newton, Massachusetts-based Rockport Group will sell its assets to private equity group Charlesbank under a bankruptcy plan as the shoemaker struggles to compete in a tougher retail market.With brands that include Aravon, Dunham and Rockport, the group says it will maintain operations through the sale process to stalking horse bidder Charlesbank. Founded in 1971 as The Rockport Co., Rockport eventually became part of Adidas before being sold again.
Now: In December 2018, abankruptcycourt in Delaware approved the footwear companys plan to liquidate.
April 2018 Nine West
U.S. footwear and apparel company Nine West Holdings Inc filed for bankruptcy and said it will sell its Nine West and Bandolino footwear and handbag business to Authentic Brands Group.Nine West, which owns brands such as Anne Klein and Gloria Vanderbilt, said it had received $300 million in debtor-in-possession financing and had entered a restructuring agreement.
Now: In March 2019, Nine West Holdings confirmed that it emerged from bankruptcy. According to Reuters, since filing for bankruptcy, Nine West reduced its pre-bankruptcy debt obligations by more than $1 billion. It also sold its Nine West and Bandolino footwear and handbag businesses at a court auction to Authentic Brands Group for $340 million in June.
March 2018 Claire's Stores
Claires Stores Inc.filed its long-awaited Chapter 11 petition for bankruptcy court protection. The classic mall store, which says it has pierced more than 100 million ears around the world, reached a restructuring agreement with its creditors. In a Chapter 11 bankruptcy filing on Monday, Claire's said it will reduce its debt by $1.9 billion. It held $2.1 billion in debt at the end of 2017.
Now: The retailer emerged from bankruptcy in October 2018, having closed 5,029 stores, thereby, leaving 2,471 outposts in tact.
February 2018 Charlotte Olympia
Accessories brand Charlotte Olympia has filed for Chapter 11 bankruptcy protection in Delaware bankruptcy court. Founded in 2007 by Charlotte Olympia Dellal, the brand has "an estimated the value of their assets at $3.26 million, dwarfed by liabilities of $19.2 million," per Footwear News.In a declaration filed with the courts, chief restructuring officer William Kaye said Charlotte Olympias U.S.outposts consisting of four locations in New York, California, and Nevada had historically been unprofitable.
Through bankruptcy, the brand plans to liquidate inventory and close all stores.
Now: The brands wares are still available at a discount on its e-commerce site.
February 2018 Bon-Ton
Milwaukee-based Bon-Ton filed for Chapter 11 bankruptcy in light of declining sales and difficulties in its adopting of an e-commerce model.
Now: In September 2018, a subsidiary of tech company CSC Generation Holdings acquired rights to Bon-Ton and its department store chains, Boston Store, Bergner's, Carsons, Elder Beerman, Herbergers and Younkers.
December 2017 Charming Charlie(Round 1)
Fashion jewelry chain Charming Charlie filed for Chapter 11 bankruptcy and entered into a restructuring agreement with lenders and equity sponsors.The retailer said it had secured $20 million in debtor-in-possession financing from a majority of its existing term loan lenders and entered into a $35 million asset backed loan with current lenders.
November 2017 Styles for Less
Styles for Less filed for Chapter 11 bankruptcy, hoping to avoid the rapidly expanding graveyard of mall retailers as the internet wreaks havoc.The company, known to many of its fans as Styles, filed for court protection from its creditors in the U.S. Bankruptcy Court Central District of California.Anaheim, Calif.-based Styles cited a range of $10 million to $50 million in assets and the same range of liabilities.
Now: In March 2018, Hilco Streambank revealed that it had been retained by Styles for Less, Inc. to market and sell the intellectual property of Styles for Less, including trademarks, domain names, and customer database.
September 2017 Aerosoles
Womens shoe retailer Aerosoles Group has confirmed that it filed for Chapter 11 bankruptcy protection,listing assets of $10 million to $50 million and liabilities of $100 million to $500 million.Aerosoles holding company AGI HoldCo Inc said it would continue to manage its stores and operate its businesses as debtors in possession" and will significantly reduce the number of stores as part of the restructuring in an effort to realign the business with the changing marketplace environment.
Now: In February 2018, a bankruptcy court approvedNew York-based hedge fund Alden Golden Capital LLCs$26 million bid for the footwear retailer.
August 2017 Perfumania
Mall-based retailer chain Perfumania Holdings Inc. has sought chapter 11 protection with plans to reorganize around its better-performing stores. Unlike many retailers who have filed for bankruptcy,Perfumania sees a viable path forward, the publicly traded companys Chief Executive Michael Katz said in court papers.
Now: Perfumania exited bankruptcy in October 2017 after the court approved a plan to pay off many of its lenders with cash and release stockholders at a rate of $2 per share.
July 2017 Alfred Angelo
The major bridal dress chain abruptly closed an array of its stores in Julyleaving brides and bridesmaids dress-less, panicked,and in limbo. Alfred Angelo a Florida-based company that stocks at nearly 1,400 boutiques across the U.S. and internationally, including self-owned and operates stores in Los Angeles, New York, Chicago, Miami, and D.C. has since confirmed the store closures and that it has filed for bankruptcy protection.
Now: The company liquidated its inventory in 2018 and closed all of its locations.
July 2017 True Religion
U.S. denim retailer True Religion Apparel confirmed that it has filed for bankruptcy protectionand signed a restructuring agreement with a majority of its lenders. True Religion, a company whose denims have gradually fallen out of style, filed for creditor protection under Chapter 11 in the U.S. bankruptcy court in the District of Delaware, and listed assets and liabilities in the range of $100 million to $500 million.
Now: In October 2017, the denim brand exited bankruptcy with an additional $60 million in exiting financing from Citizens Bank. The bankruptcy court approved True Religons reorganization plan, including a reduction in its term loans from $471 million to $113.5 million and extending its debt maturities to 2022.
June 2017 Papaya Clothing
Teen apparel seller Papaya Clothing has filed for Chapter 11 bankruptcy protection.The privately held California-based company, which maintains a network of 80 brick-and-mortar stores and about 1,300 employees, said in its filing that its financial difficulties came from competition from e-commerce and a poorly timed expansion, according to the Wall Street Journal. Opening its first store in 1999, Papaya added about 50 new stores in the last six years. The expansion took a heavy financial toll and significantly increased operating expenses, court papers stated.
Now: A judge approved Papayas debt-repayment plan in February 2018, and the retailer closed less than 10 stores (itnow operates 73 stores, down from about 80 when it entered bankruptcy).
May 2017 Rue21
U.S. teen fashion retailer Rue21 Inc filed for Chapter 11 protection on Monday in the Western District of Pennsylvania bankruptcy court.The retail chain, which sells budget-priced clothing and accessories at over 1,100 stores across the United States, listed assets and liabilities in the range of $1 billion and $10 billion, according to the court filing.
Now: Rue21 emerged from bankruptcy in September 2017 after trimming its1,218 stores in 48 states to just less than 700.
April 2017 Jaeger
British brand Jaeger has gone into administration, following confirmation from the brand it filed a notice of intention to appoint administrators. According to the BBC,Jaeger, which was founded in 1884 and has counted actresses and Kate Middleton among its fans,has struggled to keep up with rivals,such as Burberry,or see off competition from fast-fashion chains including Zara and H&M.
Now: In May 2017, UK-based retail groupEdinburgh Woollen Mill confirmed the acquisition of the Jaeger brand as part of plans to launch a new 50-store department chain.
April 2017 Payless, Inc. (Round 1)
Payless filed for Chapter 11 bankruptcy in St. Louis,listing liabilities of $1 billion to $10 billion and citing a plan to immediately close about 400 underperforming stores in the U.S. and Puerto Rico.This is a difficult, but necessary, decision driven by the continued challenges of the retail environment, which will only intensify, Chief Executive Officer W. Paul Jones said in a statement.
March 2017 BCBG Max Azria
BCBG, a venerated contemporary brand, which has been a major force in the Los Angeles fashion industry for nearly 30 years, filed for bankruptcy in a third attempt in two years to rescue the business hit hard by changing consumer habits. According to its bankruptcy filing, BCBG is rejecting a number of store leases and closing 120 unprofitable stores that racked up $10 million in losses during fiscal 2016. These stores made up 63 percent of BCBGs total losses from retail locations with negative contribution margins, the company said in U.S. Bankruptcy Court filings in New York.
Now: Marquee Brands acquired BCBGs assets, including those in its portfolio of brands, in August 2017 for $108 million.
February 2017 Wet Seal (Round 2)
Wet Seal filed for bankruptcy protection in early February, following reports that the struggling teen apparel retailer had closed all its stores after it was unable to find a buyer. It has since asked the Delaware bankruptcy court to approve an auction for its intellectual property, including its name and assets connected to its website.
Now: The company has since revamped as an online-only retailer.
January 2017 The Limited
The Limited filed for Chapter 11 bankruptcy in January. Parent company Limited Stores LLC has agreed to a "stalking horse" bid for its intellectual property and some related assets from an affiliate of private equity firm Sycamore Partners. The company announced that all 250 brick-and-mortar stores will be closed.
Now: After shuttering its brick-and-mortar stores, the company has also temporarily closed its website, writing, Please know that it has been such an honor to provide fashion for you and other strong, confident women for more than 50 years. In addition, the retailer noted that all orders not already shipped have been canceled.
January 2017 Bibhu Mohapatra
The New York City-based designer, Bibhu Mohapatra,filed for bankruptcy in early 2017,telling the Wall Street Journal that he plans to continue operations and he feels the debt restructuring will make his company more attractive to investors. Mohapatra also said the restructuring will allow him to start a more affordable second collection.
Now: Bibhu Mohapatra has continue to present its regularly-scheduled runway shows during New York Fashion Week, while stocking at Bloomingdales, and Saks, among other retailers.
December 2016 Yogasmoga
New York-based athletic apparel firm Yogasmoga filed for Chapter 11 in a bankruptcy court in Manhattan,following an involuntary Chapter 7 bankruptcy in November.Despite its pure-digital start, Yogasmoga soon took its yoga clothing to two brick-and-mortar stores in 2015, upping up its physical network in ten shops during the past twelve months. Many stress that the founders liking for expensive artisan fabrics and costly photography, together with its rapid expansion set the project to fail.
Now: The yoga company has closed all of its stores except one, which is located in San Diego. The brand and product is still connecting very strongly with the consumer, so we are shrinking our footprint to online and taking Yogasmoga forward with a smaller footprint online and through the La Jolla store, the companys founder, Rishi Bali, said in an email.
November 2016 American Apparel (Round 2)
American Apparel filed for its second bankruptcy protection in just over a yearin November 2016, weighed down by intense competitive pressures facing U.S. teen retailers and a rocky relationship with its founder. The second bankruptcy came as the retailer struggles to overcome years of losses and rising online competition.
Now: Canadian apparel maker Gildan Activewear won a bankruptcy auction to buy American Apparels manufacturing equipment and intellectual property rights for $88 million in cash. The Canadian company beat out other reportedly interested parties, such as Forever 21 and Amazon. American Apparel stores are currently offering steep discounts to clear out leftover merchandise, and all 110 will shutter.
November 2016 Nasty Gal
Nasty Gal has had a rough couple of years: It cut jobs in both 2015 and 2016, and founder Sophia Amoruso ceded the role of CEO at the beginning of 2016. The company had also been on the receiving end of an array of lawsuits in recent years, both fromformer employees, who have all cited various forms of discrimination, and intellectual property rights holders,including jewelry designer Pamela Love, who filed a copyright infringement suit against Nasty Gal in summer 2016.
In November, Nasty Gals lender, Hercules Technology Growth Capital Inc, a Palo Alto-based lender to venture-backed firms, rejected additional proposals from the brand, which requested a loan just two days into its bankruptcy filing.The brand,instead,filed for Chapter 11.
Now: Online retailer Boohoo.com purchased Nasty Gal for $20 million as a stalking horse bidder. Per WWD, they did not include the companys two Los Angeles area store leases.
May 2016 Aeropostale
Aero, like other moderately priced brands, was rocked by the fast fashion stars like H&M, Zara and Forever 21 responding to fashion trends at warp speed, with very cheap price tags to boot, leaving older brands in the dust. Aeropostale filed for Chapter 11 and planned to close more than 100 stores. This came shortly after shares in the company were delisted by the New York stock Exchange in April.
Now: The mall brand exited Chapter 11 in September 2016 with only 229 stores, as opposed the approximately 800 they previously boasted. They are now owned in part by mall operators Simon Property Group and General Growth Properties, who jointly bid $243 million.
April 2016 Pacific Sunwear
Once a staple merchant of California cool, PacSun wasn't able to adapt as fashion trends left surfwear behind and over-expansion sapped its resources. It amassed crippling debt as it recorded losses each year since 2008. Every effort at reinvention failed,and the company filed for bankruptcy, as the company's shares were down 96 percent over the previous 12 months.
Now: PacSun restructured and emerged from bankruptcy in September, under new ownership of Golden Gate Capital. The brand has seen a boost in online sales.
January 2016 Joyce Leslie
Under pressure from a fiercely competitive market and the rise of e-commerce, New Jersey-based women's apparel retailer Joyce Leslie Inc. began looking for a buyer to stave off liquidation, having filed for Chapter 11 bankruptcy after a sharp decline in revenue.
Now: Unable to find a buyer after 30 days, Joyce Leslie closed all stores in February last year. CEO Celia Clancy said in a statement, Unfortunately, our efforts to find a strategic partner to help save the business were not successful. We are saddened to say that we now have to close our doors after 65 years.
December 2015 Tamara Mellon
The 48-year-old launched her eponymous accessories label in 2013 after co-founding luxury shoe label Jimmy Choo. Her designs were stocked at Net-a-Porter.com and included ready-to-wear pieces as well as shoes and handbags.She filed for Chapter 11 in December 2015.
Now: Tamara Mellon relaunched her brand in Los Angeles in mid-2016, selling shoes and handbags exclusively on her own site.
October 2015 American Apparel (Round 1)
American Apparel filed for its first round of bankruptcy in the fall of 2015, after announcing in August that it might not have enough capital to sustain operations for 12 months. The Los Angeles-based company, which confirmed that it had not made a profit since 2009, joined a growing number of U.S. retailers selling to teens and young adults that have been unable to adjust to changing spending patterns and intensifying competition. The company said its stores and manufacturing operations would continue to operate normally under a restructuring deal reached with most secured lenders.
September 2015 Quiksilver
Shares in Quiksilver plunged almost 80 percent in 2015 as the company wrestled with both shipping and accounting issues,and then filed for bankruptcy. It was forced to delay its first-quarter earnings report in March due to a "revenue cut-off issue," and CEO Andy Mooney left the company that same month.
Now: The company restructured under the management of private equity owner Oaktree Capital, and in March 2017, rebranded to become Boardriders, Inc.
April 2015 Fredericks of Hollywood
Known for its racy womens lingerie, Fredericks of Hollywoodfiled for bankruptcy after closing all its storesand reaching a deal to sell the company as an online-only venture to Authentic Brands Group LLC. The previous year, Fredericks was taken private for about $24.8 million by investors led by a unit of New York-based Harbinger Group Inc. at the time of the deal, Fredericks had 94 womens clothing stores; at its height it had more than 200.
Now: Thanks to a $22.5 million deal with Authentic Brands Group LLC, Fredericks now operates exclusively online.
March 2015 Karmaloop
Weighed down by millions in debt and by poor business ventures, the Boston streetwear company,Karmaloop Inc.,filed for Chapter 11 bankruptcy in March 2015.
Now: In May 2015, West Palm Beach, FL-based Comvest Partners and Chicago-based CapX Partners paid $13 million to save the company, ultimately selling it to Shiekh Shoes a year later.
February 2015 Cache
The womens clothing chain known for helping popularize Armani designs in the U.S.filed for bankruptcy as the sector struggled with growing competitionand lower spending by teen shoppers. Cache listed assets of $10 million-$50 million and liabilities of $50 million-$100 million. The mall based retailer, which had 218 outlets, had not reported a profit in the previous nine quarters.
Now: Cache ended all business operations and closed all stores. According to the brand's site: "Under previous ownership, Cache went out of business and closed all stores. Next steps for preserving the well-known Cache brand are being explored under new ownership.
January 2015 Wet Seal (Round 1)
Wet Seal (like other similar chains)filed for bankruptcy at the end of 2015, hurt by stores like H&M and Forever 21 that woo young people with fast-changing selections of low-priced fashion. Immediately prior, Wet Seal announced that it was closing about 338 stores, or two-thirds of its total.Private equity firm Versa acquired the Wet Seal brand in April 2015, announcing that it would maintain its headquarters and continue operating its 173 stores and growing its online platform.
December 2014 Deb Stores
The Philadelphia-based operator of Deb Shopsfiled for bankruptcy in December 2014, blaming a shortage of capital. Debs recent performance has been strained due to a combination of factors, including historic lack of capital invested in business resulting in old, tired stores with unfavorable mall traffic trends and general weakness in the competitive juniors space, Chief Executive Officer Dawn Robertson said in court papers.
Now: Deb Stores has revamped itself into an e-commerce only business, selling exclusively on its own website.
December 2014 dEliA*s
Delias was another clothing retailer that filed for bankruptcy in 2014, citing stagnating shopping-mall traffic and consumers looking to the Internet for bargains.
Now: Delias has revamped itself into an e-commerce only business, selling exclusively on its own website.
July 2014 Love Culture
Founded in 2007 by former Forever 21 executives Jai Rhee and Bennett Koo, Love Culture launched as a brand aimed at women in the 18-to-35 age range.The company had 82 brick-and-mortar stores stretching from Massachusetts to Hawaii at the time of filing for bankruptcy. In its filings, Love Culture said it plans during the bankruptcy process to close money-losing stores, restructure its debt and investigate options including a possible sale of substantially all of its assets as a going concern."
Now: The company has since revamped as an online-only retailer.
March 2014 Ashley Stewart
According to a statement from the company upon filing for bankruptcy, Ashley Stewart began suffering financially in 2012 due to a decline in revenue and profitability. While the company brought on new senior management and refocused its merchandizing and e-commerce efforts, it was forced to file for bankruptcy nonetheless.
Now: The company maintains a network of brick-and-mortar stores throughout the U.S., and also sells online by way of its own e-commerce site.
December 2013 Loehmanns (Round 3)
Loehmann's filed for its latest round of Chapter 11 bankruptcy protectionin federal bankruptcy court, indicating its plans to sell its remaining assets in an auction subject to the court's approval. Executives with the retail chain, which operated fleet of 39 stores at the time, estimated the company was carrying $100 million in debt, an amount either equal to or greater than the value of its assets.
Now: According to Loehmanns, the company is back, and here to stay. It operates exclusively online.
July 2013 Nicole Farhi
Three years after Nicole Farhi and Steven Marks sold off the label they launched together (and one year after Farhi ceased all work for the brand), the companyfiled for bankruptcy in the UK.According to analyst Peter Saville, a partner at Zolfo Cooper, "As with many other fashion retailers, the decline in high street spend coupled with rising costs has led to increased financial pressures on the business.
Now: The brand sans Ms. Farhi maintains stores in London and sells through Harvey Nichols and its own e-commerce site.
August 2012 Betsey Johnson
Betsey Johnson, who started her eponymous label in 1978, filed for bankruptcy after being bogged down in five-year projections." She further noted: Or maybe it all began when stores started knocking off my $250 prom dresses for $49." Johnson's partner Steve Madden stated that the company "had delusions of building a huge company and going public. So they borrowed a lot of money, they had too many stores, and their rents were too high."
Johnson filed for bankruptcy and closed all of her 63 storesafter falling into millions of dollars into debt. In 2013, Johnson returned to New York Fashion Week to celebrate the launch of her new collection, intended to hit department stores and retailers at affordable prices.
Now: Betsey Johnson currently maintains its own e-commerce site, where it sells garments, accessories, and home goods. It also sells via Macys, Dillards, and other similarly situated retailers.
April 2012 Aquascutum
Troubled British clothing label Aquascutum which was launched as a menswear brand in London in 1851 and family-owned until 1990,entered into administration.Following challenging conditions in the UK, the brand hoped for a turnaround in the company's fortunes, but were derailed further by the fact Aquascutum's royalty rights for the Asian market, a high growth area for luxury goods, have belonged to Hong Kong's YGM Trading since 2009.
Now: Aquascutum was acquired by Chinese consortiumShandong Ruyiin 2016 for $120 million. In 2015 the brand closed 14 of its stores in China amid declining sales, but opened one in Europe. In the UK, its three remaining standalone stores are in Westfield London, Great Marlborough Street and Jermyn Street.
November 2010 Loehmanns (Round 2)
Discount apparel retailer Loehmanns sought bankruptcy protection after its Dubai government-linked owner failed to reach a debt-extension deal with creditors.
April 2010 Rock & Republic
Rock & Republic filed for Chapter 11 bankruptcy in hopes that restructuring would enable the Los Angeles-based denim company to ease pressures on its balance sheet. The brand, which sold its wares at upscale stores such as Saks Fifth Avenue and Bloomingdale's and collaborated with celebrities such as Victoria Beckham, cited assets between $50 million and $100 million and liabilities of $10 million to $50 million.
Now: Under a long-term licensing agreement with VF Corp. which bought Rock & Republic's trademarks at a bankruptcy auction last March VF is manufacturing Rock & Republic's denim component, with Kohl's design and sourcing teams responsible for the rest of the apparel categories.The line is now sold exclusively at American department store retailing chain, Kohls.
October 2009 Yohji Yamamoto
Yohji Yamamotos label began to experience financial troublewhen fashion conscious Japanese women turned to cheaper casual clothes amid the economic slump. In contrast to high-end fashion houses like Yamamoto, demand for low-cost clothes was booming in Japan during the first decade of the 2000s. Saddled with a $76 million debt, Yamamoto filed for bankruptcy protection in Japan.
Now: Yohji Yamamoto regularly shows during Paris Fashion Week, with stockists including FarFetch, and FWRD, and brick-and-mortar stores worldwide.
August 2009 Escada
Following a 70-million-euro loss for the 2007/2008 financial year, Escada reported further losses with Chief financial officer Markus Schuerholz stating in early 2008 that the company was in danger of insolvency.After an emergency stock swap plan intended to save the company from bankruptcyfailed to find sufficient backing among investors, the company filed for bankruptcy, and was purchased by theMittal family in 2009.
Now: The German label was acquired byBeverly Hills-based private equity firm Regentin November 2019.
May 2009 Christian Lacroix
Lacroix's fashion house operated at a loss every year since it was founded in 1987 under the umbrella of LVMH Mot Hennessy Louis Vuitton. Theluxury goods conglomerates plan was to create a fashion house that would sell products from haute couture to handbags and perfume. But Lacroix never had a hit perfume or an it bag.
In 2005, LVMH sold the firm for a nominal sum to the Falic Group, owner of Duty Free Americas, a retail chain. Lacroix persuaded the Falic Group to take the brand further upmarket. The new owners closed two cheaper but profitable lines, Jeans and Bazar, and raised prices for ready-to-wear.Per Forbes, after 22 years of bucking trends and ignoring the bottom line, Christian Lacroix filed for the equivalent of Chapter 11 bankruptcy protection in France.
Now: Lacroix, himself, is consulting and working as a costume designer for some of Europes top cultural institutions. The brand, which no longer stages runway shows or sells runway garments, sustains itself through the sale of Christian Lacroix branded home goods.
February 2009 Gianfranco Ferr
The Italian design house filed for administration in early 2009 in what Italian Industry Minister Claudio Scajola called a move aimed "to safeguard the group and its ability to continue in business. In 2002, Tonino Pernas IT Holding purchased 90% of the company, while Ferr, himself, retained the position of artistic director until he died in 2007.
Now: The brand appears to consist almost exclusively of licensed goods, such as fragrances, as well as its mid-market Ferre Milano collection of garments and accessories, which is sold on Yoox.
December 2008 Bill Blass
Bill Blass Ltd. filed for Chapter 7 liquidation (the chapter of the Bankruptcy Code provides for "liquidation" - the sale of a debtor's nonexempt property and the distribution of the proceeds to creditors), citing $192,000 in total assets with debts of $829,000. WWD reported at the time that NexCen the owner of Bill Blass was suffering so significantly that it planned to sell the furniture in the Bill Blass showroom. The bankruptcy filing came on the heels of creative director Peter Som exiting the label, retailers losing interest in the brand, and parent company NexCen enduring significant trouble in selling off the brand.
Bill Blass Limited now known as Bill Blass Group, LLC was acquired in December 2008 by Peacock International Holdings, LLC. In late October 2014, designer Chris Benz was appointed Creative Director of Bill Blass, which relaunched during the Spring of 2016. Upon his appointment, Benz said he was "...planning an e-commerce push, collaborations with up-and-coming designers and established artists, an accessories range and, possibly, a line of home goods."
Now: Still standing, the brand currently sells on its own e-commerce site.
February 2008 Heatherette
Fubu creator Daymond John, who acquired Heatherette in the mid-2000s when it was in its heyday of showing during New York Fashion Week and garnering fans like Paris Hilton, said that despite injecting upwards of $6 million in the company, he and the labels founders, Traver Rains and Richie Rich, could not make it work. Per John, the designers indulged in extravagant costume clothing for the runway but failed to develop a hot ready-to-wear retail line.
Now: Who knows? The label is soundly defunct.
January 2001 Converse
Sneaker maker Converse announced in early 2001 that it planned to close three North American production plants, which employed about 1,000 people, and to shift production to Asia as part of a bankruptcy reorganization. Chairman and CEO Glenn Rupp insisted that the Converse brand and its sales were strong, but the company was simply too overwhelmed by debt dating back to its 1995 acquisition of ApexOne and subsequent litigation. It also suffered through a dramatic slump in the athletic footwear market worldwide in 1998 and 1999.
In July 2003, Nike paid $309 million to acquire Converse. Nike relaunched the brands footwear of choice and "Chucks" quickly became a cultural phenomenon once again. As a result, Nike expanded the Converse brand to other businesses apart from shoes, much akin to its other brands.
Now: As of 2015, the company was bringing in roughly $2 billion per year, and is consistently making headlines foractively policing unauthorized uses of its intellectual property.