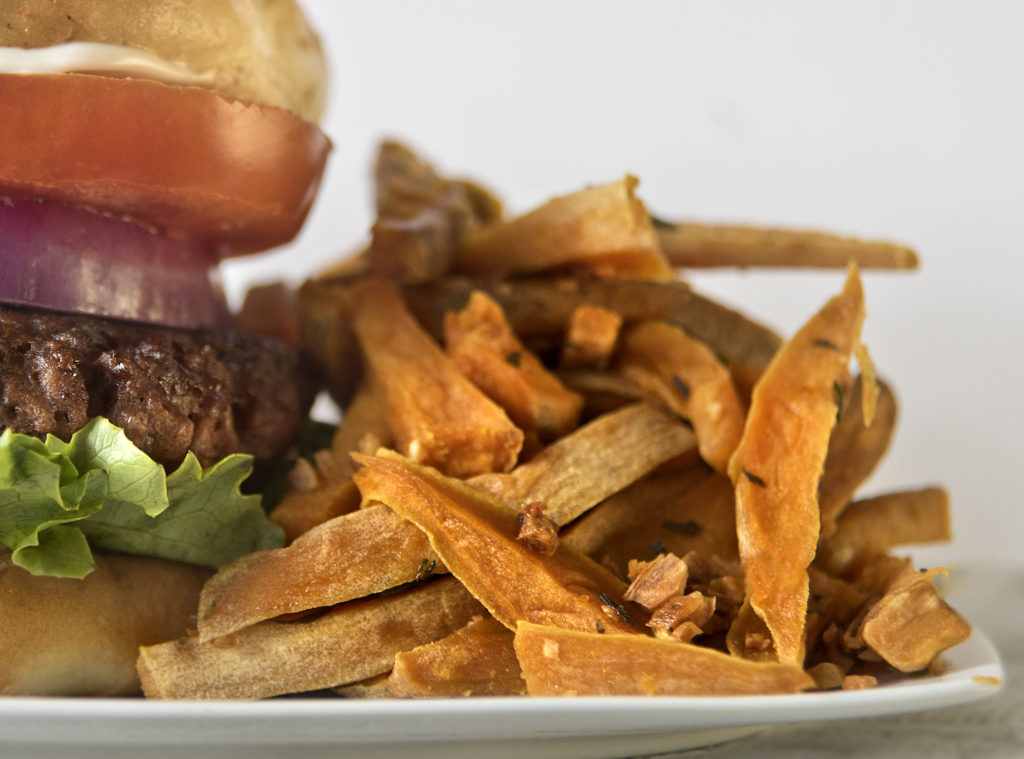 By Rissa Miller, Senior Editor Vegetarian Journal
Nothing is quite like fries. That satisfying bite of potato, perhaps dipped in ketchup. And during a time when many folks are staying in, it's not super easy to get our hands on those shred of tater goodness. Never fear, you can whip up a batch of fries at home to rival any cafe frites you may be missing! This recipe for sweet potato fries with herbs and garlic is oven baked, so there's less mess in cooking and fewer extra calories for the waistline. Adjust the savory seasonings to suit your tastes and serve beside veggie burgers or tofu dogs, roasted portobellos and veggies, or your favorite sandwiches.
Baked Garlic-Herb Sweet Tater Fries
(Makes 4 portions)

3 medium-large sweet potatoes, peeled and cut into fries
1 Tablespoon olive oil
3 cloves garlic, minced
2 Tablespoons fresh rosemary, chopped
1 teaspoon dried basil
Salt and pepper, to taste
Non-stick spray

Preheat oven to 425 degrees. Spray a baking sheet or dish with non-stick spray. In a bowl, toss sweet potato fries, olive oil, minced garlic, chopped rosemary, and basil until fries are well coated and garlic/herbs are well distributed. Spread in an even layer over prepared baking dish. Bake at 400 degrees for 20-30 minutes, stirring once or twice during baking. Finished fries will be tender inside, and crisp, lightly browned on the outside.

Cook's Note: Need to save time? Use frozen fries instead, about 3 or 4 handfuls, and toss as directed with garlic and herbs.