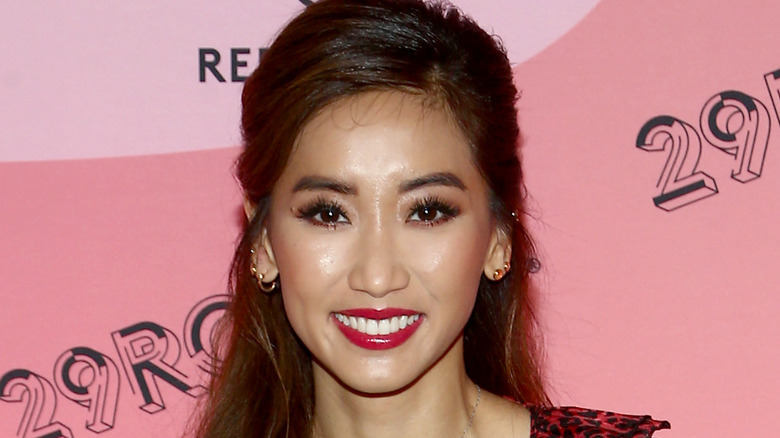 Some actors become so prestigious, they can get almost any part they want without auditioning; the awards they've won and the box office receipts from their past blockbusters are all that's necessary to land them a highly-coveted role in an upcoming production. Of course, there are plenty of top performers who still have to audition for roles. But unless a bigger name gets into the running, there's often little standing between them and the chance to play an important character.
However, what rarely gets talked about are actors who not only get turned down for famous TV and film roles but aren't even granted the opportunity to audition for a part. It's especially surprising when the rejected thespian is already an A-lister; you'd think their star power would be enough to at least warrant a courtesy audition. Here, we take a look at a few actors who were never given a chance at notable roles.
Harry Styles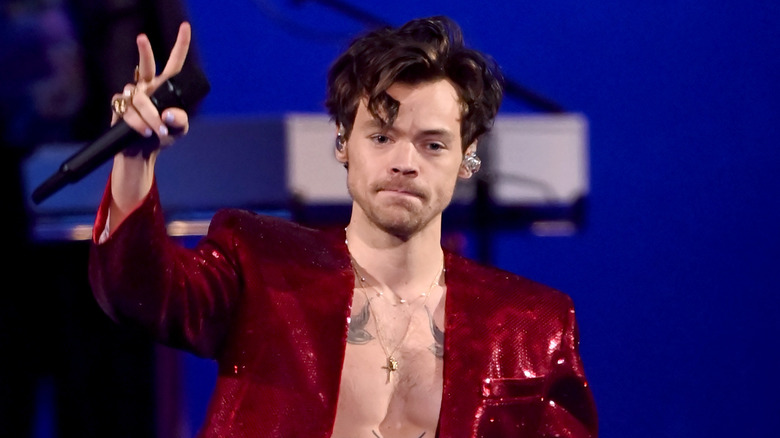 Unless you were born yesterday, you've most likely heard of Harry Styles. This singer and songwriter first rose to prominence as a member of the boy band One Direction. During Styles' time with the group, they scored such massive hits as "What Makes You Beautiful," "Live While We're Young", "Story of My Life," and more. After One Direction split up, Styles set out on his own to become a successful solo act. While he's remained one of the most popular musical artists, the vocalist has made a name for himself as an actor. His first role was in Christopher Nolan's acclaimed World War II thriller "Dunkirk," which was followed by an appearance in Marvel Studios' "Eternals" as Eros, Thanos' brother. Styles also played Jack in the Olivia Wilde-helmed "Don't Worry Darling."
Apparently, being one of the biggest pop stars who ever lived wasn't enough to guarantee Styles a role as another one of the biggest pop stars who ever lived. Baz Luhrmann, the director of "Elvis," went on the podcast "Fitzy and Wippa with Kate Ritchie" and said Styles expressed interest in playing the King of Rock 'n' Roll, but that he shut him down -- for being too famous. "The real issue with Harry is he's Harry Styles. He's already an icon. Harry and I came to a place, genuinely I mean -- he was just desperate to put the suit on and explore."
Brenda Song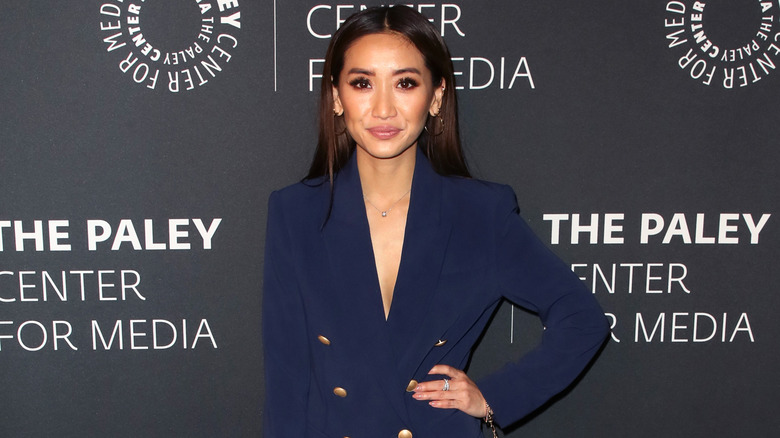 Brenda Song has been acting since a young age and spent much of the 1990s and early 2000s appearing in TV shows. Some of her standout credits include "MADtv," "7th Heaven," "ER," and "The Bernie Mac Show."  However, it was Song's role in the critically acclaimed 2010 film "The Social Network," directed by David Fincher, that brought her to a wider audience. She was soon seen in bigger television series, including numerous episodes of "Scandal," "New Girl," and "Dollface." Song has also lent her voice to animated projects such as "Lilo & Stitch: The Series," "Phineas and Ferb," "Robot Chicken," and "Bobbleheads: The Movie."
It's surprising that a talented Asian actress like Song would be refused a shot at starring in the lauded 2018 film "Crazy Rich Asians," but it happened. Worse yet was the reason why she wasn't given an audition; Song told Teen Vogue, "What they said was that my image was basically not Asian enough, in not so many words ... I said, 'This character is in her late to mid-20s, an Asian-American, and I can't even audition for it? I've auditioned for Caucasian roles my entire career, but this specific role, you're not going to let me do it?'" The film's director, Jon M. Chu, took to Twitter -- twice -- to refute this and apologize for the impression he gave Song about missing out on the part.
Zoë Kravitz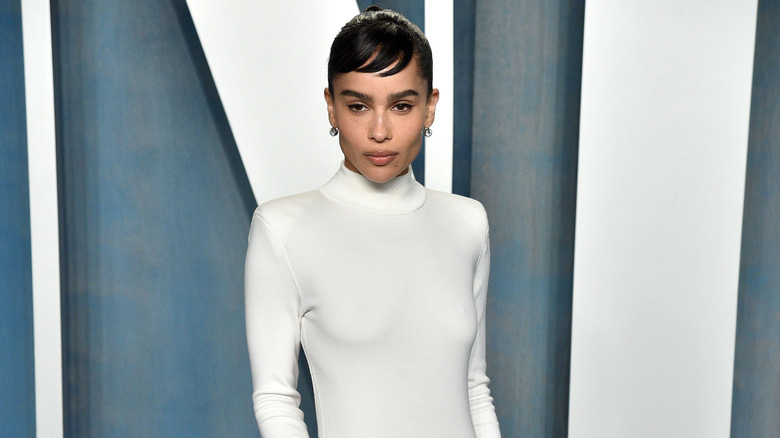 Zoë Kravitz may have been born to famous parents -- rock star Lenny Kravitz and actress Lisa Bonet -- but she's made a name for herself in numerous fields. Like her father, she's an established singer with two albums, two EPs, and multiple singles to her credit. As a model, Kravitz has appeared in advertising campaigns for such prominent brands as Tiffany & Co., Balenciaga, Coach New York, and Calvin Klein, among others. However, she's become even more famous for her film career. Since her silver screen debut in the 2007 romantic comedy "No Reservations," Kravitz was seen in various TV and film projects like "Californication," "X-Men: First Class," the "Divergent" series, and "Mad Max: Fury Road." Her biggest role was Selina Kyle aka Catwoman in 2022's "The Batman."
While Kravitz knocked it out of the park as the famous DC Comics antiheroine, she actually tried to play the character years earlier in Christopher Nolan's "The Dark Knight Rises." Unfortunately, the actress was denied a chance to try out for the part because she was considered too "urban." Kravitz elaborated on this frustrating reason in The Guardian, saying, "Being a woman of color and being an actor and being told at that time that I wasn't able to read because of the color of my skin, and the word 'urban' being thrown around like that, that was what was really hard about that moment." Luckily, Kravitz has since proven her doubters wrong.
Sean Young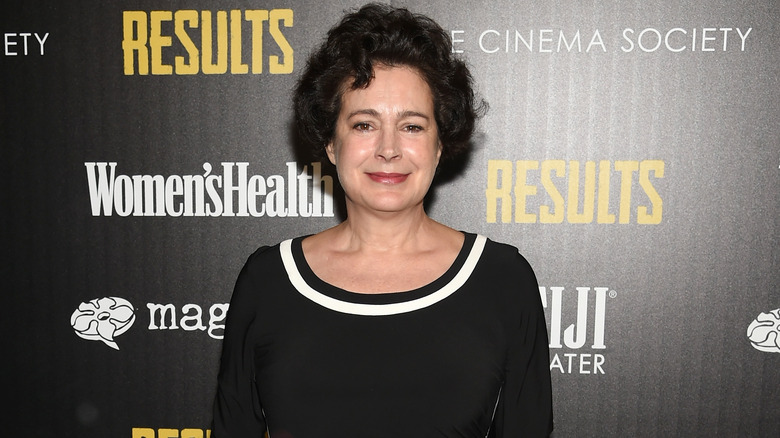 While Sean Young's first film, 1980's "Jane Austen in Manhattan," didn't make a huge splash, she immediately followed up her minor debut with more successful and well-known projects like the 1981 Bill Murray comedy "Stripes" and Ridley Scott's sci-fi classic "Blade Runner." Some of her other standout titles in the 1980s include David Lynch's "Dune," Oliver Stone's "Wall Street," and "No Way Out," which featured Kevin Costner and Gene Hackman. Young kept herself busy throughout the next decade with countless movies and TV shows, most notably as Einhorn in the Jim Carrey comedy "Ace Ventura: Pet Detective." She also reprised her role of Rachael for Denis Villeneuve's "Blade Runner 2049."
The actress has had her share of roles in big movies, but one that she missed out on was 1989's "Batman." Young confirmed to the Hollywood Reporter that she had landed the role of Vicky Vale in the film, but she broke her arm during pre-production and was replaced by Kim Basinger. Of course, she still tried to claw her way into a future "Batman" film. When it was announced that Tim Burton was looking for an actress to play Catwoman in "Batman Returns," Young pounced on the opportunity by dressing up as the feline femme fatale and arrived at the Warner Bros. lot unannounced. A bold move, but it didn't leave a good impression on anyone, and she was never approached about the part.
Sandra Oh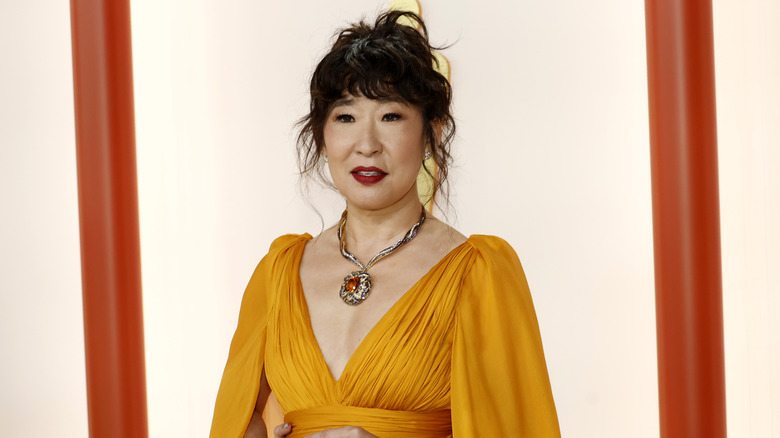 Hailing from Canada, Sandra Oh appeared in several TV and film roles in the late 1980s and early 1990s before starring in 1994's "Double Happiness," for which she won the Genie Award for best performance by an actress in a leading role. She followed up on this success with a seven-season stint on the HBO sports comedy series "Arli$$." However, it was Oh's role as Cristina Yang in the medical drama series "Grey's Anatomy" that put her on the map; she won a Golden Globe for her portrayal, as well as many other award nominations. After "Grey's Anatomy" ended, Oh nabbed her next major part, that of British intelligence investigator Eve Polastri in the spy thriller "Killing Eve."
Superstar television producer Shonda Rhimes is the mind behind the political thriller series "Scandal," which Oh was eager to join. More specifically, she wanted to play Olivia Pope, a part that went to Kerry Washington. In a Variety "Actors on Actors" video, Oh told Washington, "I remember going to Shonda, and it's like, 'How could I do this? 'What is this script? Could I do this too?' She goes, 'No, you've got to play Cristina Yang!'" Still, Oh doesn't have any misgivings about missing the role, and even told Washington she was glad it went to her.
Oprah Winfrey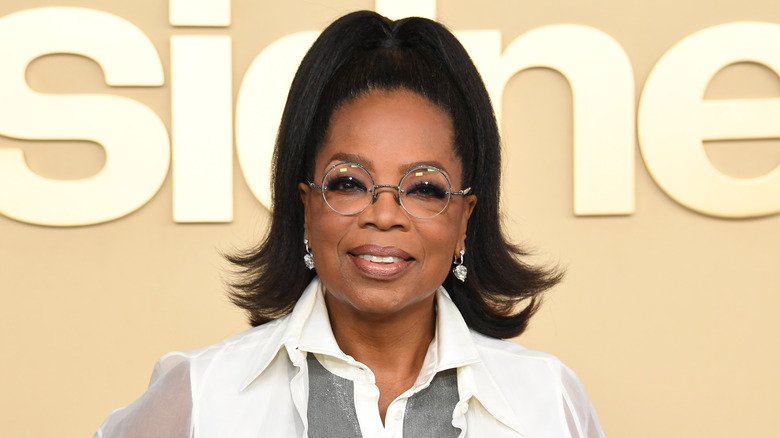 Oprah Winfrey is a veritable modern-day Renaissance woman. This cultural icon has conquered multiple industries, so it's no wonder she's referred to as the "Queen of All Media." She's most famous for her program "The Oprah Winfrey Show," which ran for 25 years. The extremely popular talk show covered a wide range of topics in interviews with many celebrities and high-profile figures, and featured segments like "Oprah's Book Club" and "Oprah's Favorite Things." Outside of running her enormous television empire, she's also an accomplished actress; she garnered an Oscar nomination for her performance as Sofia in Steven Spielberg's "The Color Purple," and was seen in "Native Son," "Beloved," "The Butler," and "A Wrinkle in Time."
Considering how much Oprah has accomplished throughout her career and how much of a force she's become, it's hard to imagine anyone turning her down for a movie role. However, "Doubt" writer and director John Patrick Shanley appears to be one of the few people in history to reject her. In a video from street journalist Adam Glyn, Oprah is asked if there's a film she wished she could've been in, and she said, "I wanted to be in 'Doubt.' I mean, it's fantastic because Viola [Davis] got it -- it's wonderful. But the director told me 'no' because it wasn't long enough to lose 'the Oprah factor.'"
Michael Jackson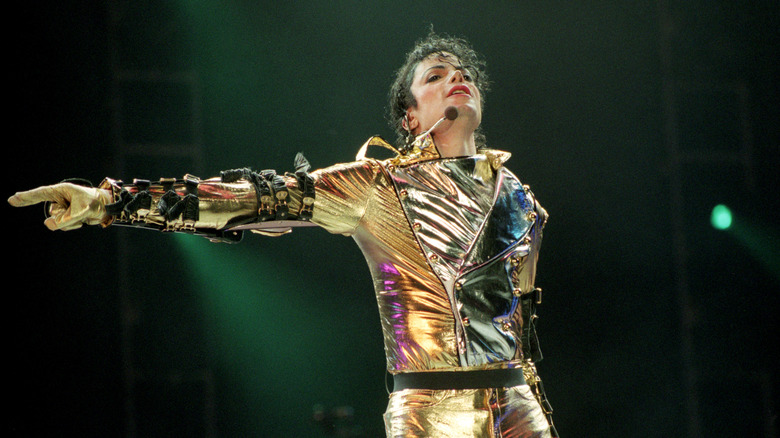 Michael Jackson needs little introduction. Widely hailed as the King of Pop, Jackson started in show business at a young age as a member of the Jackson 5, before becoming a solo artist. He achieved some success in the 1970s, but it was the 1980s that really turned him into a superstar; "Thriller" and "Bad" are two of the highest-selling albums of all time, packed with colossal hits. Jackson is most known for his work in music, but he also had a bit of an acting career. His first role was as the Scarecrow in the 1978 musical "The Wiz." He made a memorable cameo in "The Simpsons" as Leon Kompowsky, a mental patient who claimed he was Michael Jackson, and played Agent M in "Men in Black II."
Jackson's list of acting credits may be small compared to the others featured here, but he came close to getting a huge role back in the 1990s. During an interview on Popcorned Planet, Jackson's nephew Taj Jackson confirmed a rumor that the singer was a big fan of comic books and came close to purchasing Marvel Comics. But the story gets crazier: Jackson was particularly fond of Spider-Man, and even wanted to play him in a movie. The reasons why the deal failed are unclear, but it's still fun to imagine a film with a moonwalking, high-note-hitting web-slinger.
Robert Redford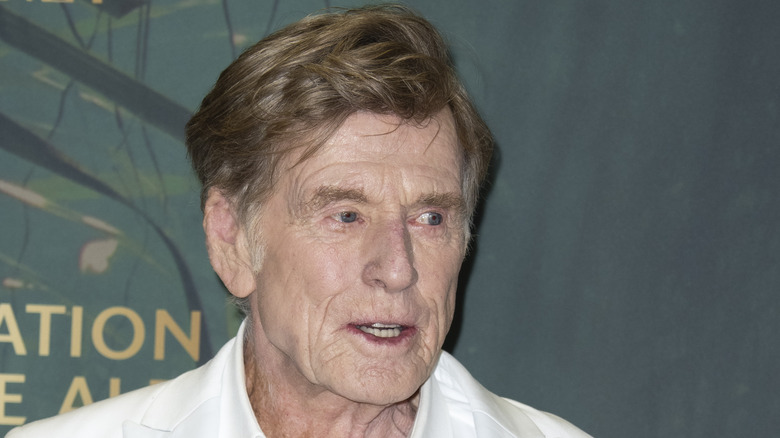 Robert Redford is a bonafide Hollywood legend, both in front of the camera and behind it. He started his career in the early 1960s, appearing in the TV shows "Maverick," "Perry Mason," "The Twilight Zone," and others. Redford's breakout role was the co-lead in 1969's "Butch Cassidy and the Sundance Kid," starring alongside Paul Newman. From then on, his place in cinema history was secure with major roles in the beloved films "The Sting," "The Way We Were," "Three Days of the Condor," and "All the President's Men." The actor starred in many other acclaimed films throughout the rest of his career, but 1980 saw him establish himself as a helmsman with the film "Ordinary People," which won four Oscars, including one for Redford's directing.
Redford has always been known for his leading-man charm, which has undoubtedly helped him score various top roles. However, his charisma did prevent him from getting one iconic part, that of Benjamin Braddock in "The Graduate." Director Mike Nichols told Vanity Fair that the up-and-coming actor was interested in the movie and even met with him to discuss it. But Nichols thought that he was too much of a stud to play a dud: "I said, 'You can't play it. You can never play a loser.' And Redford said, 'What do you mean? Of course I can play a loser.' And I said, 'Okay, have you ever struck out with a girl?' and he said, 'What do you mean?' And he wasn't joking."
Robin Williams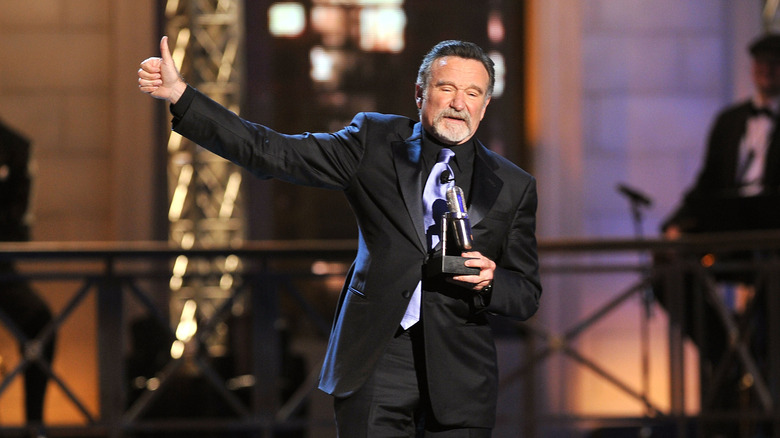 Few actors have made the world laugh more than Robin Williams. His signature zany antics were there from the very beginning as the goofy humanoid alien Mork on "Happy Days," before spinning off into his own show, "Mork and Mindy." Williams made the leap to the big screen in 1980 with "Popeye," leading to a bevy of roles in beloved comedies like "Mrs. Doubtfire," "The Birdcage," and "Death to Smoochy." But Williams wasn't just a comedic actor, as his impressive dramatic chops are seen in "Good Morning, Vietnam," "Dead Poets Society," and "Good Will Hunting," all of which garnered him Oscar love. He also lent his acrobatic voice to the animated films "Aladdin" and "Happy Feet."
But as versatile an actor as he was, he was barred from trying out for a role in one of the biggest film franchises of all time: the "Harry Potter" series. When it came time to cast for "Harry Potter and the Sorcerer's Stone," the film's casting director Janet Hirshenson told the Huffington Post, "Robin [Williams] had called [director Chris Columbus] because he really wanted to be in the movie, but it was a British-only edict, and once he said no to Robin, he wasn't going to say yes to anybody else, that's for sure. It couldn't be." The British-only rule was the novel's writer J.K. Rowling's idea, and it's an understandable one. Still, as great as Robbie Coltrane was as Hagrid, it would've been a blast seeing Williams as the half-giant gamekeeper.
Read this next: The 14 Best Film Acting Debuts Of All Time
The post Actors who were never given a chance at famous roles appeared first on /Film.