10 Easy Ways to Improve your Home Appearance
Upgrading the look of your home can be a daunting prospect.
Even from the initial planning point, we can set ourselves too much to do and commit to taking on too large a scale refurbishment.
Essentially, cause yourself a whole lot of stress before youve even started the work.
To avoid these circumstances coming to fruition, adopt a measured and considered approach, and resist the urge to rush into the job(s).
Plan out the smaller, easier-to-manage tasks first and foremost.
Plan out the smaller, easier-to-manage tasks first and foremost. These may not look like significant jobs to the untrained eye, but they can combine to make a monumental difference to the overall appearance and functionality of your property.
Below, weve listed some quick wins to enhance your home
1. Add Plants to the Home
Although a subtle touch, household plants can really help to transform the look of a space.
Real greenery can bring an effervescent sense of energy to the home, and positive vibes in general. Thats the case whether you opt for small leafy options or bigger sculpture types.
Theres a lot of types that arent solely attractive from a looks perspective as well.
Certain kinds, such as spider and rubber plants, can help to rid toxins from the air. And the likes of palms can work as natural humidifiers by transporting moisture throughout the room.
Dont be put off by larger plants either. A big, tree-like houseplant can deliver a great deal of personality to any area of the house.
2. Introduce a Home Art Gallery
Dont get us wrong. Were not suggesting you need to invest in the original works of Picasso or van Gogh, but you might very well have plenty of pictures and photos that are begging for exposure.
If thats the case, it could be worth sourcing some new frames to give these images the finishing touch they deserve.
These frames dont have to incorporate a uniform design either mixing and matching between different frame styles will bring character to a picture-filled feature wall.
So bust out the hammer and nails to whip up your very own home art gallery. If you get cracking quickly it shouldnt take more than half a day to complete, and will add a real sense of homeliness as well as a comforting, unique look.
3. Send In The Grout (Cleaner)
Pure white grout is a common feature of many bathrooms, and it can be incredibly frustrating when this becomes discolored. But, with a bit of care and maintenance, the issue can be easily addressed.
Theres several sprays you can purchase online or over the counter that will help to eradicate mildew and mold from your tiles. Alternatively, if youre less inclined to opt for a chemical solution, theres always the chance to create your own natural cleaner.
The included link explains the process in slightly more detail, but its very simple.
Just fill an old spray bottle with a bit of vinegar and some warm water and allow it to settle for a few minutes. Then, get your rubber gloves on and spray the solution onto the grout. You can then use a stiff bristled brush to tackle the discolored grout.
If you want to achieve an immensely thorough clean, you can concoct a paste using water and a dash of baking soda. Then cover your grout with this solution before applying the vinegar spray and getting to work scrubbing away.
It can be a whole load of work to paint a full room. And finding the time to get the work done can be a monumental task itself, especially if you have a few kids running around the house.
So if you cant commit to a full-scale paint job but want to breathe some new life into the space, choose instead to add a lick of paint to your woodwork and skirting boards.
To keep things simple, a fresh coat of white gloss paint can have an instant impact on the area. Alternatively, you can be more adventurous and select a contrasting shade in comparison with the rest of the room, to bring an extra dimension to your interior.
You might even be well served opting for a loud color such as a lime green number to really stand out. Shades such as this will exemplify a brave approach to interior design without overshadowing the rest of the room.
5. Create a Hallway Haven
The hallway can all too frequently be dismissed as an area wasted in transition. But its a huge shame to neglect a space of such potential.
Its actually a vital part of the home to tend to, and often due to its positioning, can actually set the tone for the rest of your home interior.
To begin with, the addition of a well-made coat rack is well worth considering. If you can find one with integrated shelving, even better. Youll enjoy enhanced practicality and maximize space, without a messy pile of coats and scarves to worry about. And you can also display some attractive craftsmanship all the while.
Then, invest in some rattan baskets to sit atop of the shelf. This will also help to keep the space clutter-free. Bigger hallway areas can benefit from the addition of a shoe rack too. Preferably, one with a padded seat included so you have somewhere to sit while getting your kicks on and off.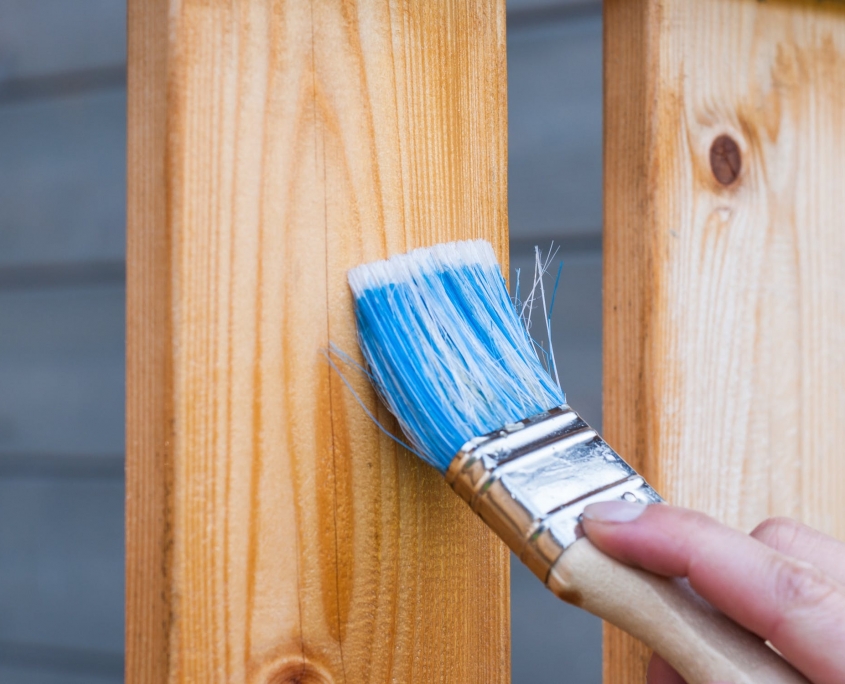 Many American homes feature large scale lighting systems such as chandeliers as somewhat of a focal point. And if your house follows suit, chances are that the lighting will require a decent dust down every so often.
Obviously, this can be a finnicky, irritating job, but it is sure to make a huge difference to your home once you take the plunge and get on with it.
First make sure the light has been turned off for a while you dont want to scald yourself on red hot bulbs! And use a well-balanced stepladder for peace of mind while you go to work.
Use a clean microfiber cloth, and dab it with glass cleaning solution before wiping each individual piece of glass. Remove the residue with a separate dry cloth then polish for a sparkling look.
If your lighting system or chandelier can be completely dismantled, it will make your life a lot easier. In that instance, you can take off each piece and dip them into soapy, warm water. Just a basic washing up liquid can be used to create the solution. Then you can rinse, leave to dry and polish them to a shine.
Yes, we offer a quite stunning selection of designer radiators at Hudson Reed USA if we do say so ourselves. But while wed never pass up the chance to shine a spotlight on our radiator collection, it has to be said that making improvements to your home heating can prove a cost-effective means to transform your property.
If you are happy with your existing radiators or towel warmers, you can still refresh the look of your heating by painting the components. Our guide on how to paint a radiator details how.
Theres the chance to disguise your heating elements, by selecting a shade to blend in with the walls. Or you can create an eye-catching appearance by going for a bright and bold color to touch up your radiators. By following this route, you can make your home heating solutions a real feature focal point of any room.
The type of paint you need and some of the best methods for painting your radiators are all covered in the afore-mentioned article.
8. Scrub your Surface Tops
In an exception from the norm, surface tops can retain a real sense of traditional charm when not kept exactly pristine.
Whatever the material of your surface top, it can boast a beautiful classic look with distressed elements.
Many will associate a worn effect with bronze, copper or stone surfaces, but wood grain can also incorporate attractive stressed profiles.
You might find that your wooden surface tops have proven susceptible to dents and scratches throughout the years, and no amount of polishing and cleaning will see them back near their original state. Instead, you could re-treat the surface via sanding.
Follow the paths of the wood grain with a lighter grit sandpaper and take care. The result will be a gorgeous aesthetic brimming with character.
A shame, no doubt. But in many cases, beautiful interiors can see their impact negated gardens and outdoor spaces.
So get out to the garden and make sure your house doesnt follow suit!
To make your life easier, keep up with regular garden maintenance whenever possible.
This will help you in terms of providing a comfortable and relaxing outdoor area for you to reside in. It will also help to enhance the value of your home should you look to move on at any time in the not-too-distant future.
First impressions are vitally important. And both front and back garden areas should be kept as neat and tidy as possible for your own enjoyment and for any potential property suitors.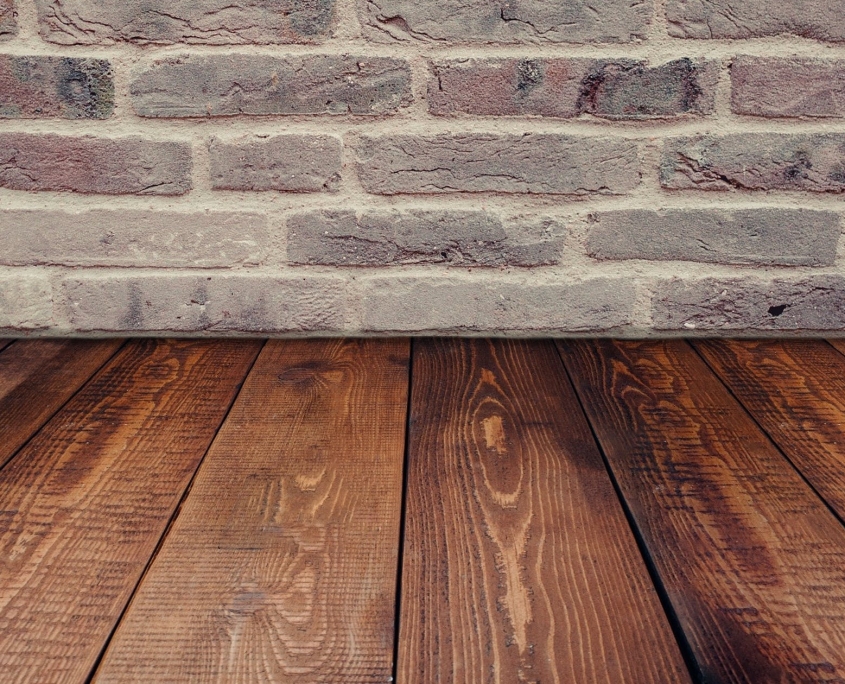 10. Tie your Spaces together
Its quite common for doors to be left open in homes, so that decor can be viewed from one room to another.
Often, the hallway can knit lots of spaces together, as detailed in the Hallway Haven section of this article. So again, its imperative to think carefully about the interior style of this area, and the tone you are setting for the remainder of the home.
If your home is particularly open, aim to add some matching furnishings throughout different rooms for a real homely feel. These can also bring a sense of designer styling to the space.
On a basic level, even just adding blue cushions to a room next to one with blue tints on the wall can help you achieve this vibe.
Dont stress yourself out!
Dont stress yourself out over a large-scale home renovation project.
Just a few subtle touch-ups can make the world of difference to your home, as referenced throughout this article.
So adopt the approach of making small design alterations that will have a big impact on your home all throughout the year.
That way, you wont feel overburdened with design duties and consume all your time thinking about the next step of your refurbishment.
You can even get some simple but effective changes actioned within a single morning or afternoon. So dont hesitate. Start putting your design thoughts, however small they may be, into practice, and gradually implement some easy means to improve your home appearance.
Add plants
Introduce art
Clean out the grout
Paint your woodwork
Upgrade the hallway
Go back to bright lights
Make your heating heroic
Scrub at surface tops
Tend to the garden
Knit the rooms together
Dont stress!
https://usa.hudsonreed.com/info/blog/wp-content/uploads/2019/12/modernchandelier.jpeg
2250
1688
John Klee
https://usa.hudsonreed.com/info/blog/wp-content/uploads/2018/04/hr-blog-logo-300x138.png
John Klee
2020-01-08 03:50:59
2020-01-08 03:50:59
10 Easy Ways to Improve your Home Appearance
https://usa.hudsonreed.com/info/blog/wp-content/uploads/2019/12/questwidewallmountbathfaucet.jpg
1000
1000
John Klee
https://usa.hudsonreed.com/info/blog/wp-content/uploads/2018/04/hr-blog-logo-300x138.png
John Klee
2019-12-24 06:08:31
2019-12-24 06:08:31
A Buyer's Guide to Bathroom Sinks
https://usa.hudsonreed.com/info/blog/wp-content/uploads/2019/02/debath.jpg
1000
1000
John Klee
https://usa.hudsonreed.com/info/blog/wp-content/uploads/2018/04/hr-blog-logo-300x138.png
John Klee
2019-12-23 03:37:40
2019-12-23 03:37:40
How to fit a Bath Panel