As homeschooling grows in popularity, the volume of resources available to homeschoolers has exploded. A new homeschooler may find the wealth of options both a joyous discovery and an overwhelming one.
Truth be told, you can do an outstanding job homeschooling your kids with the strategic use of a library card, field trips, and free online content. To the new homeschooler, especially one who is coming from the public school environment, such an idea may sound hard to believe. For most homeschoolers, curriculum and other learning tools enhance the homeschool experience for parents and children alike.
We could fill this newspaper and not be close to highlighting all of the copious, wonderful tools and materials available to homeschoolers. (Parenting hack: These resources can be useful to non-homeschoolers, too!)
Here are some worth considering as you gather, plan, and prepare for the new school year ahead.
The Environment
Charlotte Mason, the late 19th-century educator and inspiration to many modern-day homeschoolers said, "Education is an atmosphere, a discipline, a life." Attention to the atmosphere of your home can make a bigger impact than you might guess.
Here are some items that could enhance the atmosphere of your homeschool environment and assist in the education of your children.
Wall Pops Maps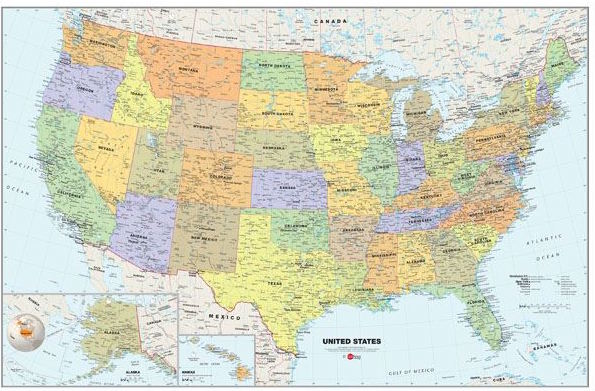 Wall Pops maps of the United States ($20.99) and of the world ($29.99) are the perfect size (24 by 36 inches) to invite curious minds to locate the setting of a story they are reading or the area they're studying in history. They are dry-erasable for planning road trips or plotting the voyage of their favorite explorer, and they can be removed from the wall without damage. The amount of geographical knowledge that will naturally occur from simply displaying maps in your home might just surprise you.
Globe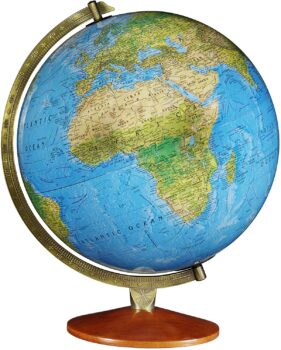 Likewise, having a globe to reference paints a full picture of what this world we live in looks like. Check out the beautiful, 12-inch, illuminated world globe by Replogle ($111.25)
Message Board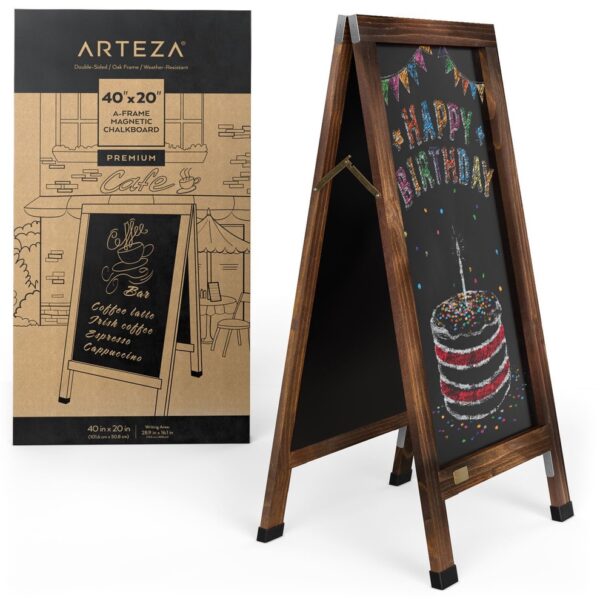 Write happy notes, a silly joke, the quote of the day, or this week's schedule on a chalkboard like the one from Arteza ($69.99). This A-Frame, magnetic chalkboard measures 40 by 20 inches and is double-sided. Any homeschooler can tell you that homeschooling doesn't just happen in one room of the house, but most of them. This portable chalkboard is just the thing to keep everyone inspired and informed.
Inspirational Decor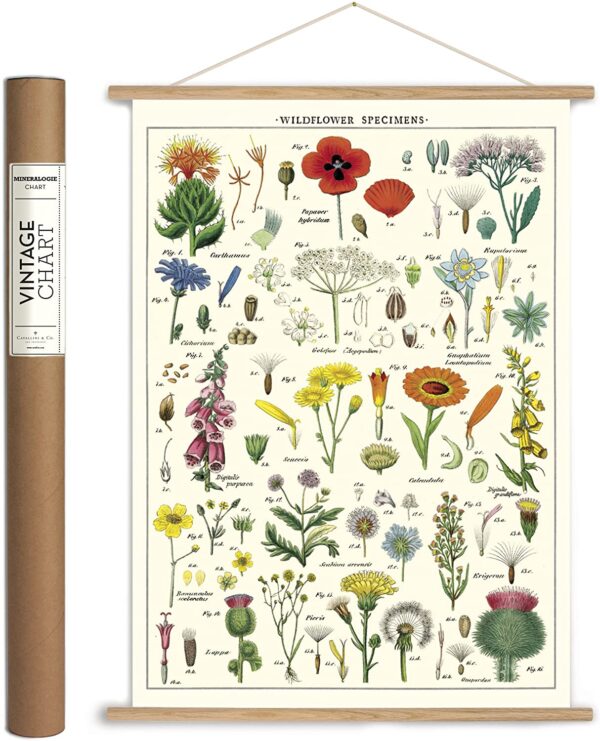 Whatever you're studying in homeschool, use your wall and shelf space to display informative and inspirational art like vintage posters from Cavallini Papers ($24.95).
In Amazon, searching "school poster" and then the subject you're focusing on will typically reveal a wealth of options.
Bookshelves
If you're just diving into this homeschooling gig, you're going to want to make room for a whole lot of books. When it comes to most physical items around the house, less is probably more. But books are exempt from that rule in my, well, book. A homeschooling family can never have too many books.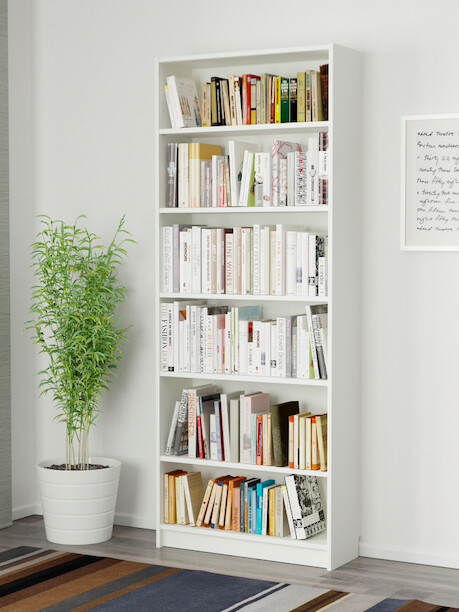 So, you need to store all of these books, preferably in one, neat, central location. Unless you're going to spring for fancy built-ins, I recommend the Billy bookcase from IKEA (prices vary depending on dimensions). Measure your room, configure the best version of this line to fit, and get ready to put together some bookshelves. They're sturdy, adjustable, and hold a lot of books.
Organization
Every parent juggles a lot. Homeschooling adds complexity to that fact.
Two YouTube videos helped me figure out how to get organized and devise a big-picture plan when I was just starting out as a homeschooler: "How to Organize Your Homeschool Curriculum: 5 Simple Systems" by Kristi Clover and "How to Plan Your Homeschool Year" by Megan Phillips. If you're someone who enjoys having a solid plan in place, these might be helpful to you as well.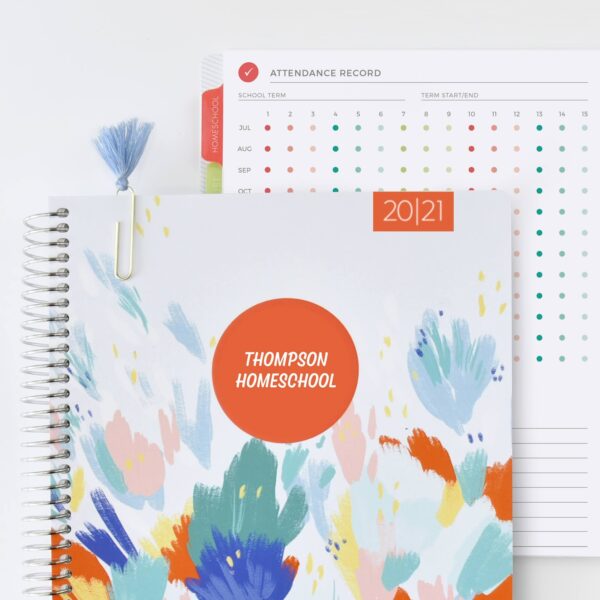 When it comes down to managing the day-to-day, there are many planners out there—both analog and digital—that can help you contain everything. I recently sampled the homeschool planner from Plum Paper (prices vary). This customizable planner has everything a homeschool parent would want to stay organized and maintain solid records. This would also be a great option to, as homeschooling expert Julie Bogart puts it, "plan from behind." More on that in her podcast (Blog.BraveWriter.com/2018/11/26/podcast-s5e4/here).
Art Cart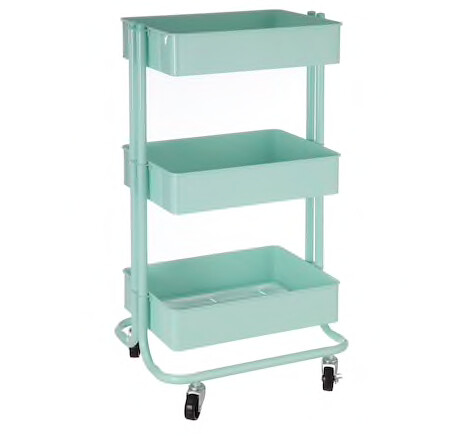 In homeschool the urge to create can strike at any time. It's helpful to keep a well-stocked supply of art supplies on hand.
We use the Lexington wheeled, three-tier rolling cart from Michaels ($29.99) for our "art cart." It neatly stores the tools we use most and goes wherever we want it to during the day.
Basket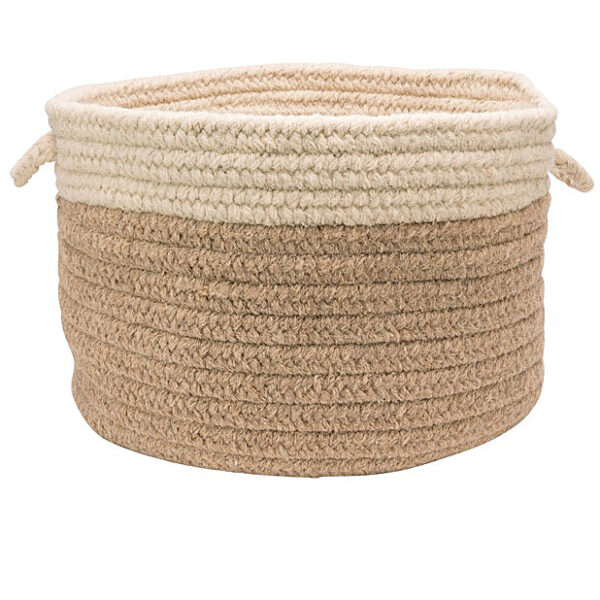 If you're unfamiliar with the concept of a "morning basket," take a look at the advice from Pam Barnhill, host of a number of podcasts and author of "Better Together: Strengthen Your Family, Simplify Your Homeschool, and Savor the Subjects that Matter Most," which covers the concept of a morning basket.
Simply put, a morning basket contains the materials and tools you share with your family during a combined learning time, often in the morning. They may include read-alouds, curriculum pieces for subjects you teach "family style," games, simple worksheet or art projects to keep hands busy during read-alouds, or whatever serves this designated time.
Of course, you can use any basket you have on hand. If you're looking for something special, check out the beautiful baskets by Colonial Mills, hand-made in the United States.
Curriculum
When it comes to curriculum choices, your child's learning style and your family's values should guide you. Here are some specific options to consider.
Language Arts
Language arts is the umbrella term for literature, writing, spelling, handwriting, and grammar. An abundant library of high-quality fiction and nonfiction, along with an environment that encourages writing of all sorts can go a long way toward developing your child's language arts proficiency.
To find the best books for your children's library, there are a number of book lists out there to guide your choices. Consider the categorized book lists from Sarah MacKenzie of Read-Aloud Revival (ReadAloudRevival.com/recommends), the searchable and linked booklist from Simply Charlotte Mason (apps.SimplyCharlotteMason.com/resources), and The Good and the Beautiful Book List (GoodAndBeautifulBooklist.com), for starters.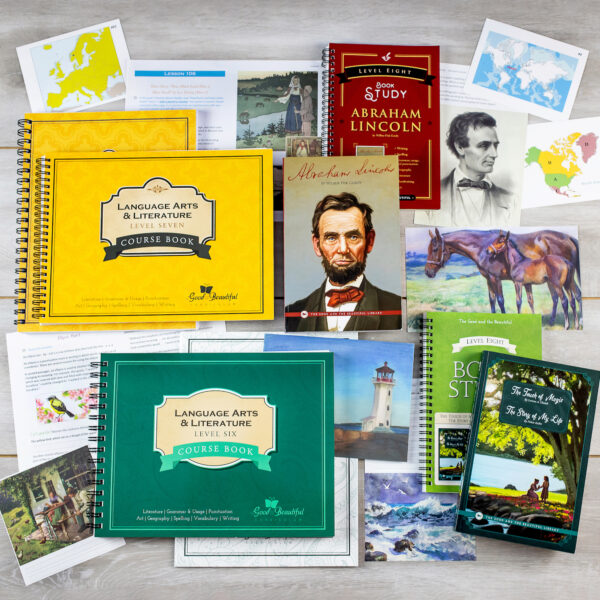 To dig into the mechanics of each aspect of language arts and make it a regular practice in your homeschool, check out the gorgeous language arts curriculum from The Good and the Beautiful. Amazingly, levels 1–5 of this curriculum are available for free download. They offer curriculums through high school level 2. High School 3 is in the works, according to their website. (Note that the content espouses Christian values and belief in God. This is done in a generalized way and many non-Christians also use this curriculum.)
The Good and The Beautiful also offers a wonderful series of handwriting workbooks. They set just the right pace to encourage careful formation of, first, print and then cursive writing.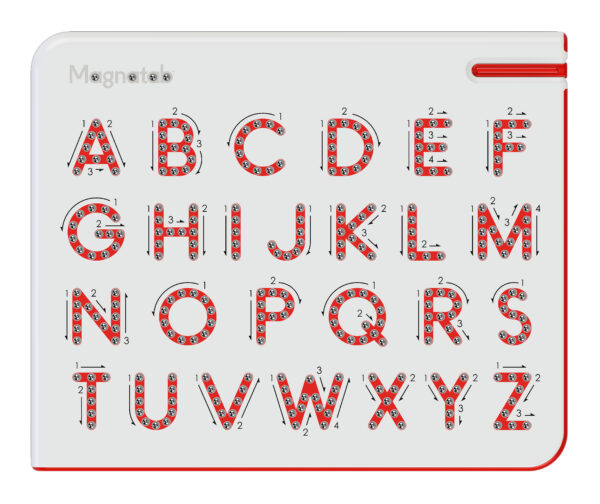 For little ones attempting to first form their letters, the handwriting practice boards from Magnatab ($24.99) might be just the thing to get the mechanics down.
Math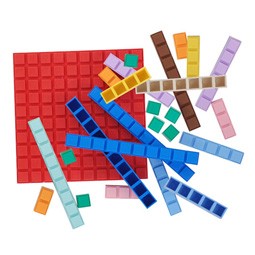 Math-U-See (MathUSee.com) is a fantastic curriculum choice for visual learners. Each level comes with video lessons, a student workbook, a teacher's guide, and a test booklet. There are helpful manipulatives as well that bring the concepts to life. The sequence is a bit different than a typical math program in the elementary years, but grounds students well in fundamentals, getting them ready for algebra and advanced maths.
Saxon Math (hmhco.com/programs/saxon-math) is another excellent choice, especially for the child who is very strong in math or who benefits from a rigorous approach.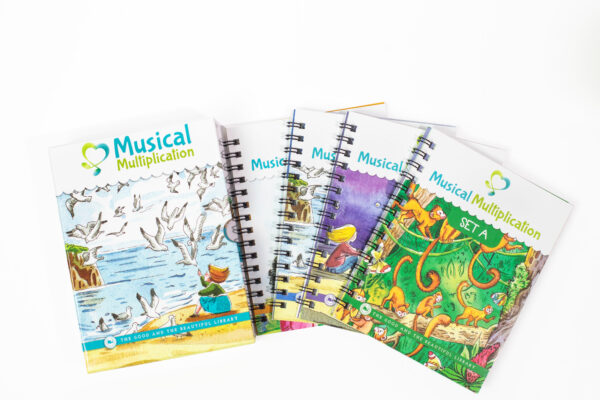 For a gentle introduction to elementary math, The Good and the Beautiful has a lovely curriculum, complete with games, manipulatives, and the beautiful content the company is known for. They also produced Musical Multiplication, a series of songs and accompanying books to help young children memorize their multiplication facts.
Arts
Simply Charlotte Mason is a curriculum company that provides tools and resources for homeschoolers who want to follow the Charlotte Mason method of education. They have videos and podcasts on their website if you'd like to learn more about that.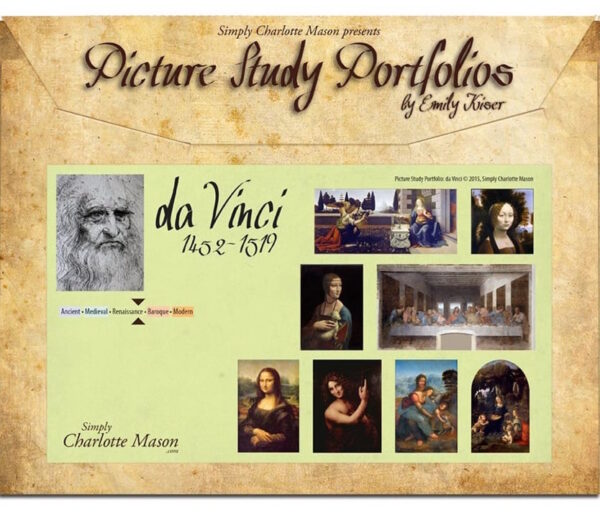 One idea Charlotte Mason taught was the importance of the "picture study," in which students are encouraged to focus on and enjoy a work of art. Simply Charlotte Mason's picture study packets ($18.95) include beautiful, full-color prints of the works of some of the greatest artists ever known, along with a biography of the artist and some other information.
An online resource that can be very helpful to a parent aiming to create a thriving art education for their child is Smarthistory (SmartHistory.org) from Khan Academy. Though aimed at adults, researching periods, artists, or specific works here can lead to inspiring lessons in your homeschool.
Science
The exploration of science and the natural world should be an absolute joy. Stock your homeschool with a good science reference book like the Kingfisher Science Encyclopedia and then use gathered resources to explore specific topics. Documentaries, field trips, and books are the best way to dive into the topics your kids are curious about.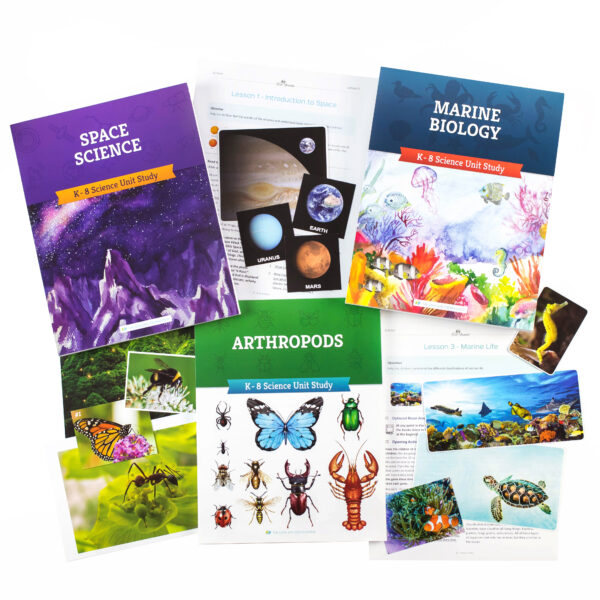 The Good and The Beautiful science units are an excellent way to bring structure to the study of a specific topic. They cover a number of interesting subjects including meteorology, space science, chemistry, marine biology, botany, the human body, and more.
History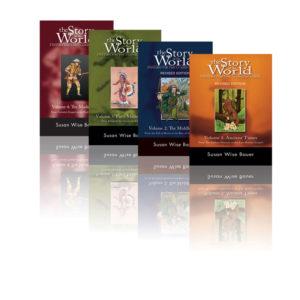 One key to getting a solid understanding of history is to tell it like a story should be told—from beginning to end. "The Story of the World" is a four-volume series by Susan Wise Bauer of short historical accounts that does just that. Also available in audio format, this series can provide an excellent spine to your study of history, from which you explore more deeply—especially when the children show a keen interest.
There are also student workbooks you can use with each volume. The best parts of the workbooks, in my opinion, are the literature recommendations to accompany the lesson, along with the noted pages in history encyclopedias such as the Kingfisher History Encyclopedia. Coupling these elements with documentaries, visits to historical sites, and the projects in the workbooks makes for a robust and delightful exploration of history from ancient times to the modern-day.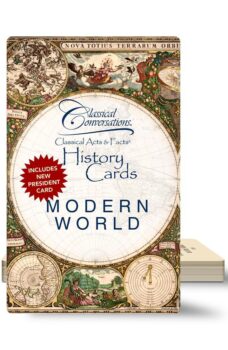 One more great add-on to a history study would be the Classical Acts & Facts History Cards from the Classical Conversations, a Christian curriculum company (ClassicalConversationsBooks.com). The cards in particular offer a beautiful depiction of historical events on glossy, 5-by-8-inch cardstock. They feature gorgeous works of art and other important images on the front and detailed information on the back. They are worthy of display or simple reference. There are four sets including Ancient World, Medieval World, New World, and Modern World.